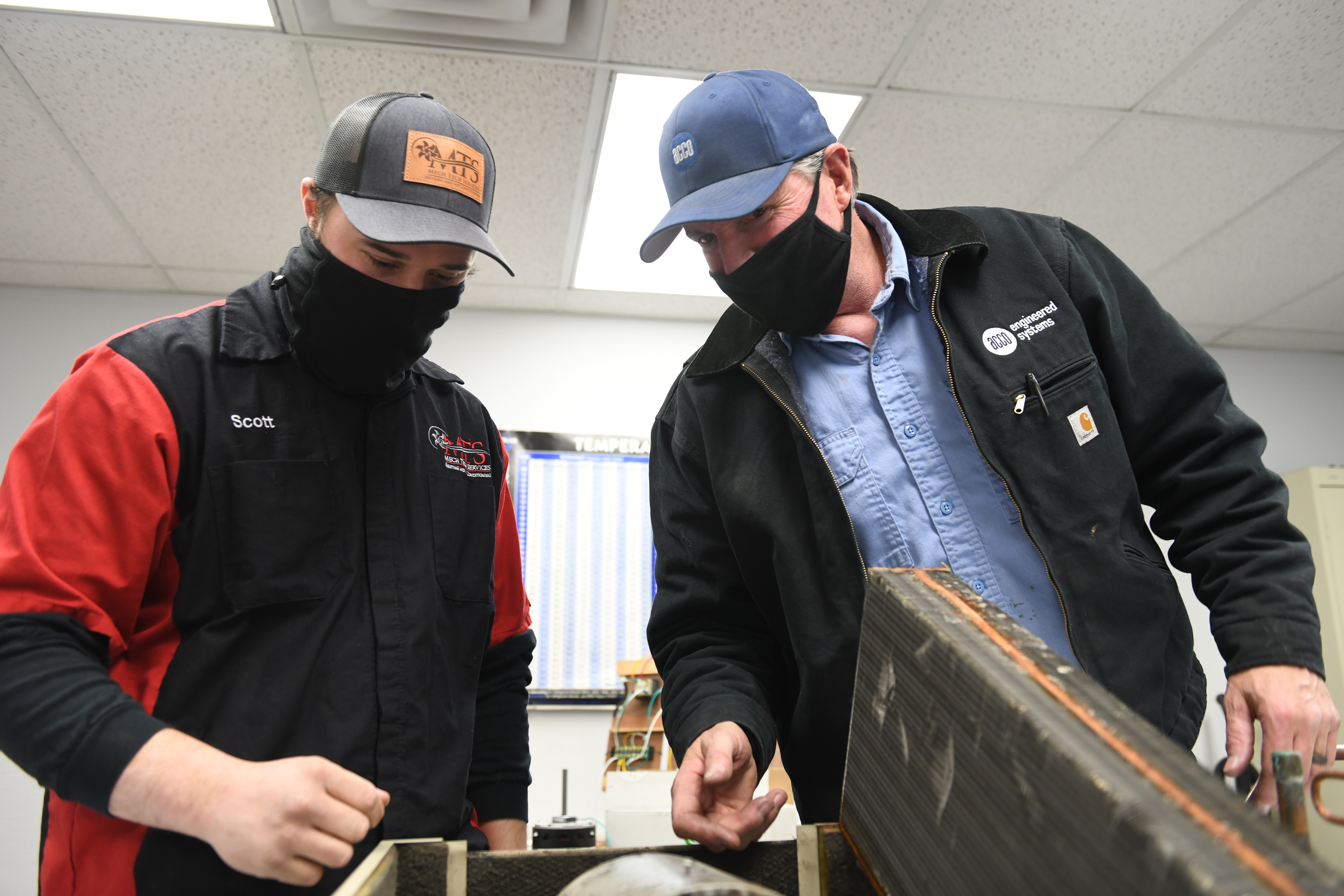 Scott Hale, an HVACR apprentice with Plumbers and Pipefitters Local 296, Boise, ID, was a Combat Engineer in the Army for eight years before becoming a UA member. He came into Local 296 as a second-year apprentice and heard about the VIP program through his First Sergeant, who also went through the HVACR VIP program. Hale said, "He told me to check it out, to see if I would like it. It was between welding or HVACR. I checked out both, because I was still trying to figure out what I wanted to do, but thought HVACR was a lot of fun. I knew I didn't want to be in the military, and I was bouncing around between a couple of different programs, but I saw that the VIP program is union, and you get healthcare still like in the military."
Hale went through the VIP program at Joint Base Lewis-McChord (JBLM). JBLM was the first base to start the HVACR VIP program. "That base is really cool, and the VIP programs are really well put together over there," he said. "They start off with math and the harder stuff first, and then we went into the EPA certs, because that's a huge thing for refrigeration—you have to be able to handle it. After that, we got to do the fun stuff like brazing, and diagnosing the electrical components, and messing around with cool boards."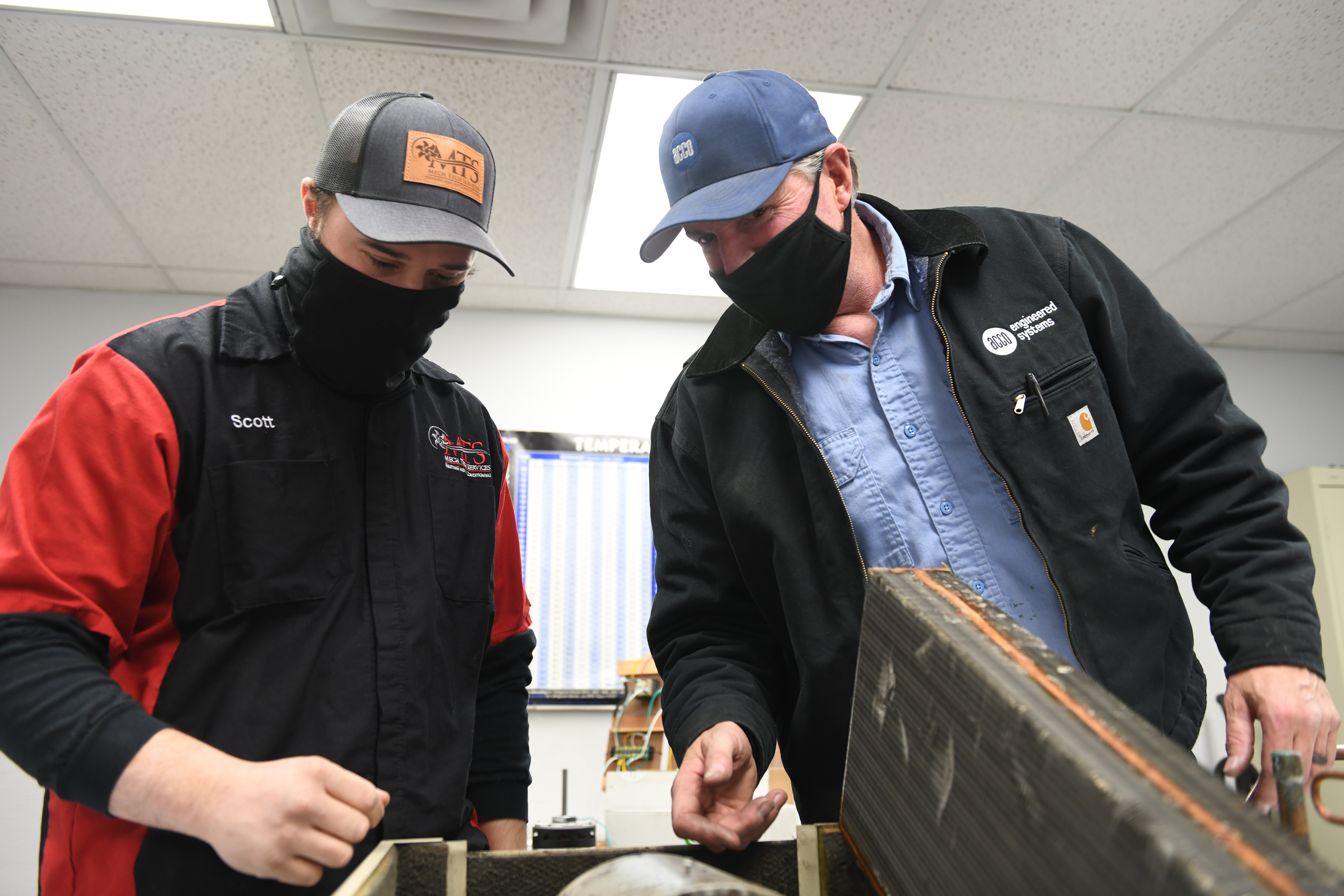 Hale did one tour to Afghanistan during his time in the Army, stating, "We were on a route clearance package when we deployed. I did the one, and then I got lucky with our next mission. We picked up a search-and-rescue mission. It was after 9/11, so it was in reaction to that.
They made a specific rotating unit, so anybody can get it, but we came up on it. I got to learn confined space and trench, which transferred over to this job."
Hale was interested in becoming an HVACR service technician after discovering the job opportunities would be endless. He said, "In HVACR, you're a service tech, and you're always going to need HVACR in any kind of capacity. You need it for a startup, remodeling, maintenance for commercial and residential, and just a broad spectrum of stuff."
Hale works for Mech Tech Services, which is a family owned and operated HVACR company serving residential and commercial clients in Boise, ID, and its surrounding areas. Mech Tech is owned by Jake and Angie Pereira.
Hale said, "My boss, Jake, is super awesome. He has a couple of apartments that we're working on and new construction bids that he has. Then, I do service calls where I go out and diagnose the residential and commercial jobs." Hale hopes to continue working for Mech Tech in the future, stating, "I like it a lot. I have a cool boss, but even if I didn't, I like this trade a lot. I learn something new every day, and my boss even tells me he learns something new all the time. He's been doing it for 20 years. The journeymen, plumbers, and welders, they always talk about how you have to be open to learning something different every single day in this field."
The familiar brotherhood of the military is one of the things that drew Hale to the VIP program. "The union in general has a lot of the same family morals that the military has," he said. "It has the same brotherhood that the military projects in protecting each other."
Hale didn't know what he wanted to do before joining the military at 21, and he didn't know what he wanted to do after the military at 29, but the VIP program opened a world of opportunity for Hale, and he took that opportunity and ran with it. So, for the first time in Hale's life, he knows exactly what he wants to do.
This story originally appeared in the Fall/Winter edition of the United Association Veterans In Piping (VIP) Program's CareerOps: Career Opportunities in Piping for Transitioning Veterans.