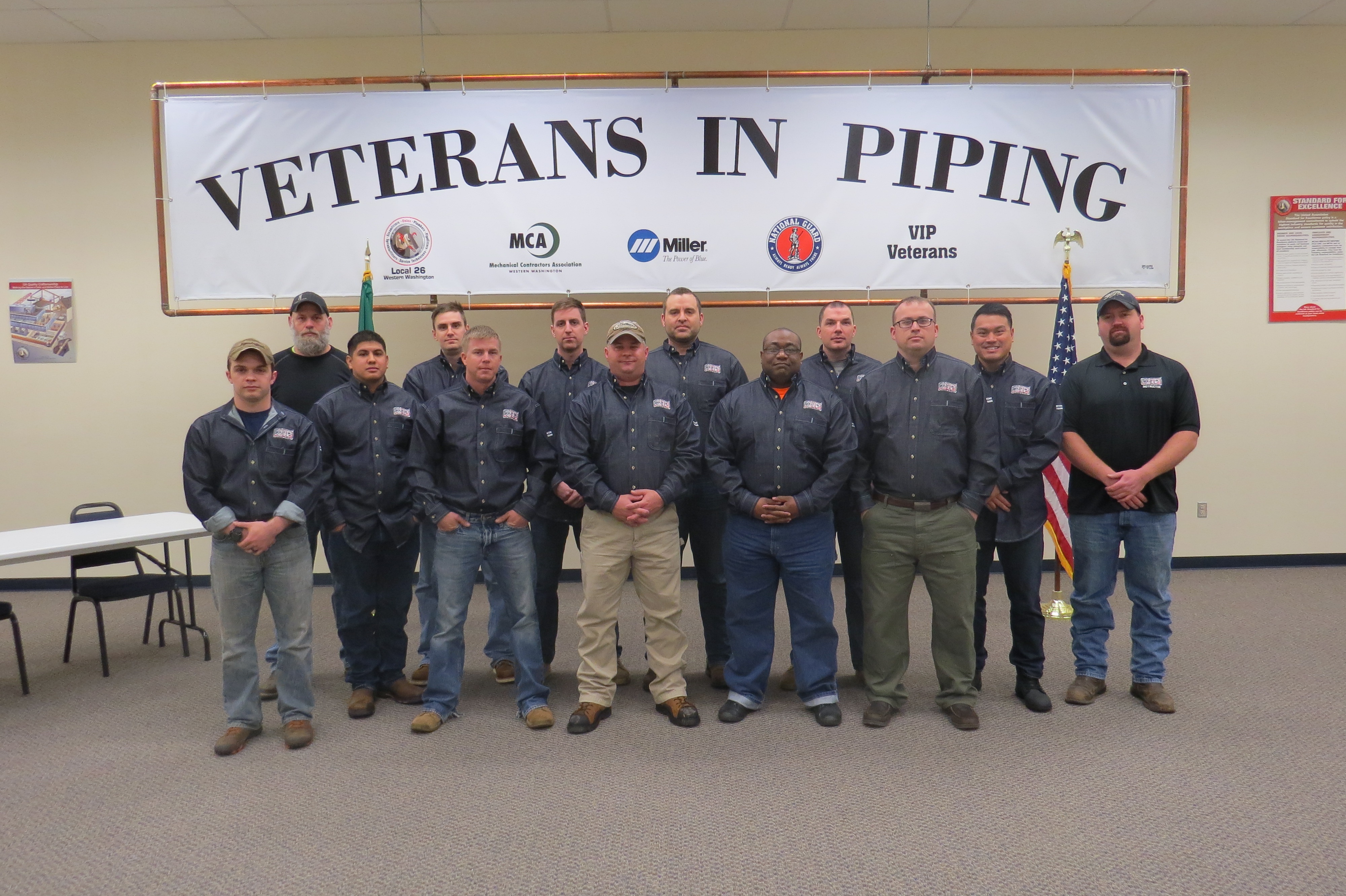 The United Association Veterans in Piping Program proudly announces the graduation of its VIP Program Joint Base Lewis-McChord Welding Class 12 and HVAC-R Class 11 on July 13.
Nine service members graduated from the welding class and eight graduated from the HVAC-R class. The UA VIP Program provides servicemen and servicewoman at JBLM with free career training in the piping trades so they can begin a career with the UA upon their discharge from the military.
"The long-standing partnership that has formed between the United Association and the leadership at JBLM has been very fruitful for both parties, but the real winners are these fine young military service members of JBLM's UA VIP welding and HVAC-R classes," said Mike Hazard, UA VIP Administrator and military veteran. "The VIP graduates of welding 12 and HVAC-R class 11 have proved through their hard work and dedication over the past 18 weeks that they are ready to make an immediate impact with their newly developed skills in their new careers as UA apprentices; and we wish them the best of luck!"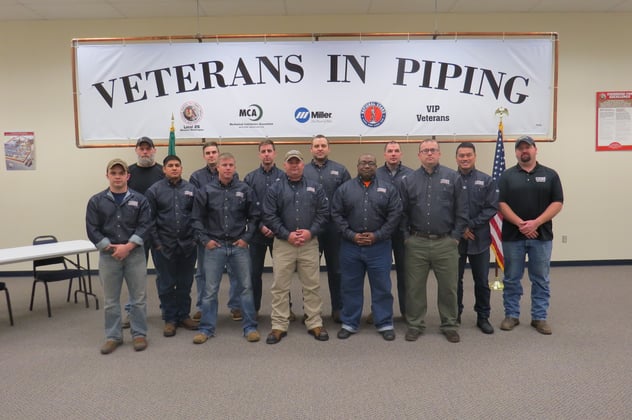 Open to active-duty servicemen and servicewomen preparing to transition out of the armed forces, the UA VIP Program is a free, accelerated 18-week training course designed to teach students the basics in certain pipe trades.
Welding Class 12 and HVAC-R Class 11 both began March 7.
During their 18-week course, UA VIP members receive classroom and hands-on training for their respective trades, including safety training.
Those in the welding program learn the skillset necessary to work for a UA contractor as a pipefitter or welder. HVAC-R students prepare themselves for career working as a heating, ventilation, air conditioner and refrigeration service technician.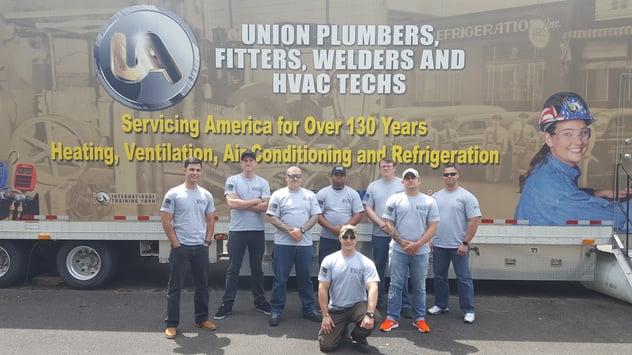 Upon graduation from the program, graduates are given the opportunity to accept an apprenticeship with an agreed upon UA Local. Upon leaving the military, graduates will begin an UA apprenticeship and are guaranteed a job with one of their signatory contractors.
"HVACR Class 11 is very excited to start a new career in the United Association," said JBLM HVAC-R Instructor Dave Gibson. "The class caught on quickly and completed all certification. They are eager to learn more on the job and in their apprenticeship training."
JBLM Lead Welding Instructor Kris McAferty said students in Class 12 displayed a positive approach to the program.
"This class has had a great attitude and I think they will take that to their new home Locals and do great things," said McAferty. "Attitude is everything. As we near the end of this class it's exciting to see how far they have come, and I can't wait to see them starting a new life with the skills they have learned."
To date, there have been 310 transitioning service members that have been trained through the VIP programs at JBLM.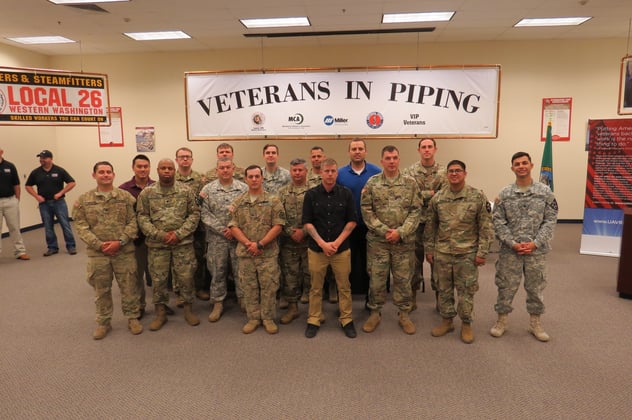 Any active-duty members at JBLM who will transitioning out of the military can get more information on the UA VIP Program by submitting your contact information by clicking here.