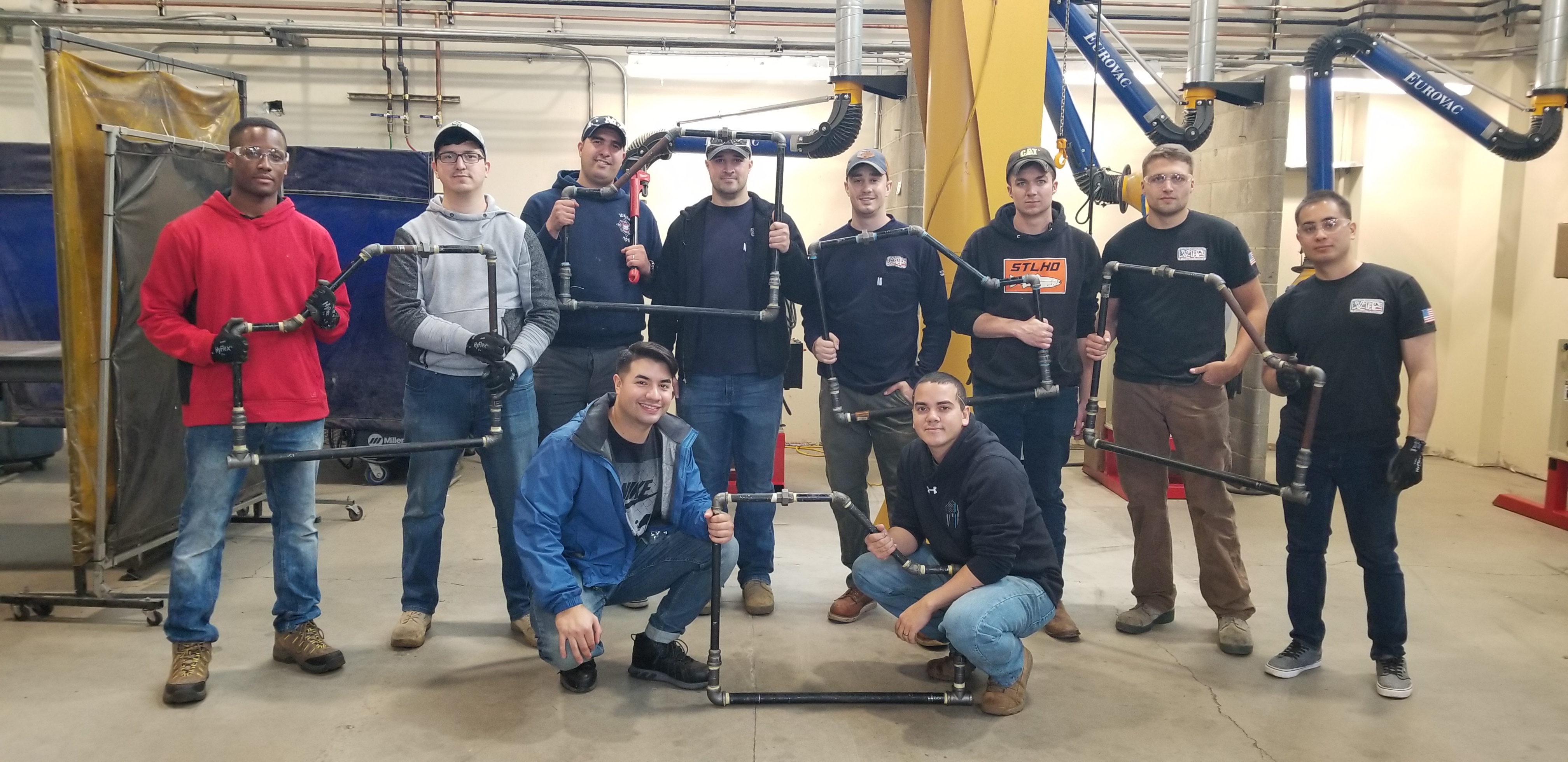 For the recent grads of Welding Class 24 and HVACR Class 23 at Joint Base Lewis-McChord, that sense of connection forged in the military continues with their union brotherhood and sisterhood. After graduating, the grads will go on to join a local union and begin a United Association registered apprenticeship program after leaving the military.
Joining a union and starting a career in a good-paying trade is the whole point of the United Association Veterans in Piping (UA VIP) Program. It's designed to give military members transitioning to civilian life everything they need to begin fulfilling careers in the pipe trades.
Good paying careers with strong job demand
The UA VIP program was approved by Congress to help address a growing shortage of skilled workers in the construction industry.
Through 18-week accelerated training courses, students learn from experienced journeymen through a combination of on-site training and classroom instruction. They earn industry-recognized certifications and gain direct entry into solid private-sector jobs with good pay and benefits. They gain specialty skills that give them a leg up on their peers.
The program is completely free.
After graduating from the program and leaving the military, they join an agreed upon UA local union and enter a UA registered apprenticeship program, earning good pay, full health insurance and 401K benefits. Upon completion, they become journeymen with all the rights and privileges of the trade.
They start good paying careers in the pipe trades that can't seem to find enough workers to meet the steeped demand for jobs.
Ready for your chance? New classes open soon
Students at the Joint Base Lewis-McChord VIP program have their choice of welding or learning how to install and repair heating, ventilation, air conditioning and refrigeration (HVACR).
Similar programs are taking place at selected military bases across the country.
New classes continue to open up. Learn more about the Joint Base Lewis-McChord VIP program here.