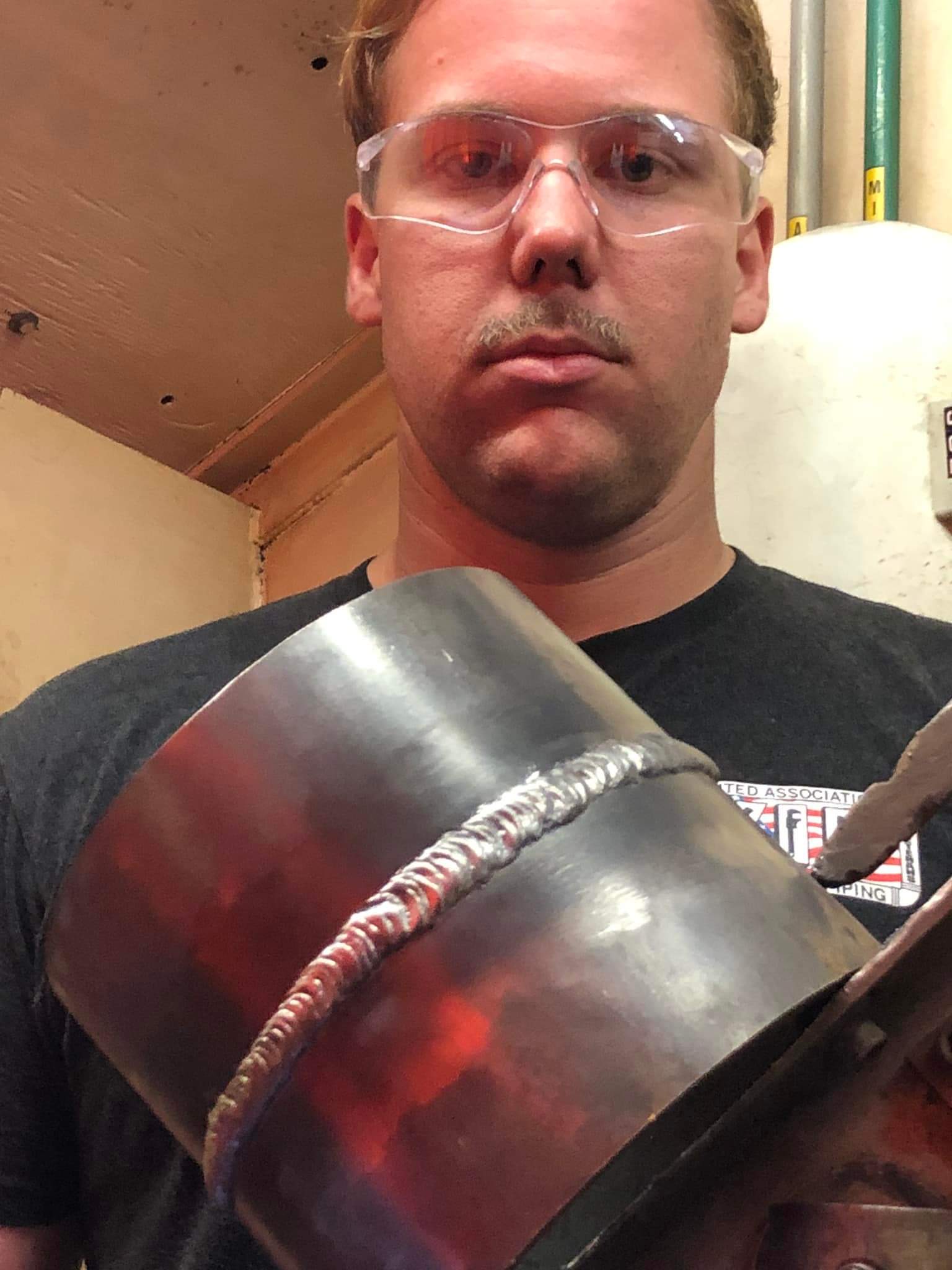 Congratulations are in order for Joseph Karcher, who was previously stationed with the 2nd Marine Division at Camp Lejeune, where he participated in the United Association Veterans in Piping (UA VIP) Program.
Sgt. Karcher was placed with Local 211 in Houston, after transitioning out of the military, in the last few weeks of his UA VIP training. Since then, he has been thriving in the Registered Apprenticeship Program and will be representing Local 211 in the District Welding Competition.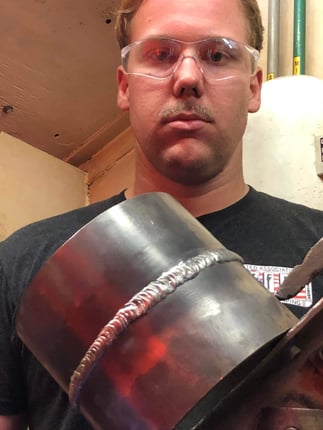 "The UA VIP program gave me an exceptional skill set that is widely used in multiple industries with sustainable wages," he said. "The transition was easy because everything is still structured similarly."
Karcher began his UA VIP training in 2019 and graduated with Camp Lejeune Welding Class 13, where he gained advanced skills and training in welding. The 18-week course is taught by experienced journeyman instructors through a combination of classroom instruction and hands-on experience. Karcher is now a fifth-year apprentice.
The UA VIP program is a DOD SkillBridge Program that prepares transitioning active-duty service members for a civilian career with the United Association in the pipe trades.
"The UA VIP program stood out to me from other Career Skills and SkillBridge programs because this program is focused on hands-on skill sets that won't go away, and the pay is great," Karcher said.
A Bright Future thanks to the UA VIP Program
After Karcher completed the 18-week UA VIP Program and transitionined out of the military, he has worked on numerous projects as a Local 211 apprentice.
"I have worked on a couple of projects after graduation, including chilled water projects, heating water, steam, industrial boiler installs and hospital renovations," he said "I have learned a lot more about pipefitting than just welding so I know I will continue to learn for future projects."
Transitioning active-duty service members are welcome to apply for the UA VIP program during their last six months of their military service.
"If you like to work with your hands and get paid well for your time and efforts, than look no further." Karcher said "Overall the UA VIP program is an enjoyable and beneficial experience, if you put full effort into your courses, ask questions, and absorb as much information as you can the program will benefit your future immensely."
About the UA VIP Program
Once UA VIP Graduates complete the program, they are guaranteed job placement in a UA apprenticeship. After they complete their apprenticeship training, they will become journeymen and have numerous opportunities to expand their careers. Some may eventually own their own businesses. Others will go on to become foremen or superintendents. Some may become certified journeyman instructors, perhaps even teaching in the UA VIP program.
There are currently nine UA VIP programs operating at seven locations nationwide, serving all branches of the military. The UA VIP program offers career training in welding, HVACR and fire suppression – learning the basics to install, inspect, repair and maintain fire sprinkler systems. Service members stationed at neighboring installations are highly encouraged to apply for the UA VIP program nearest them.