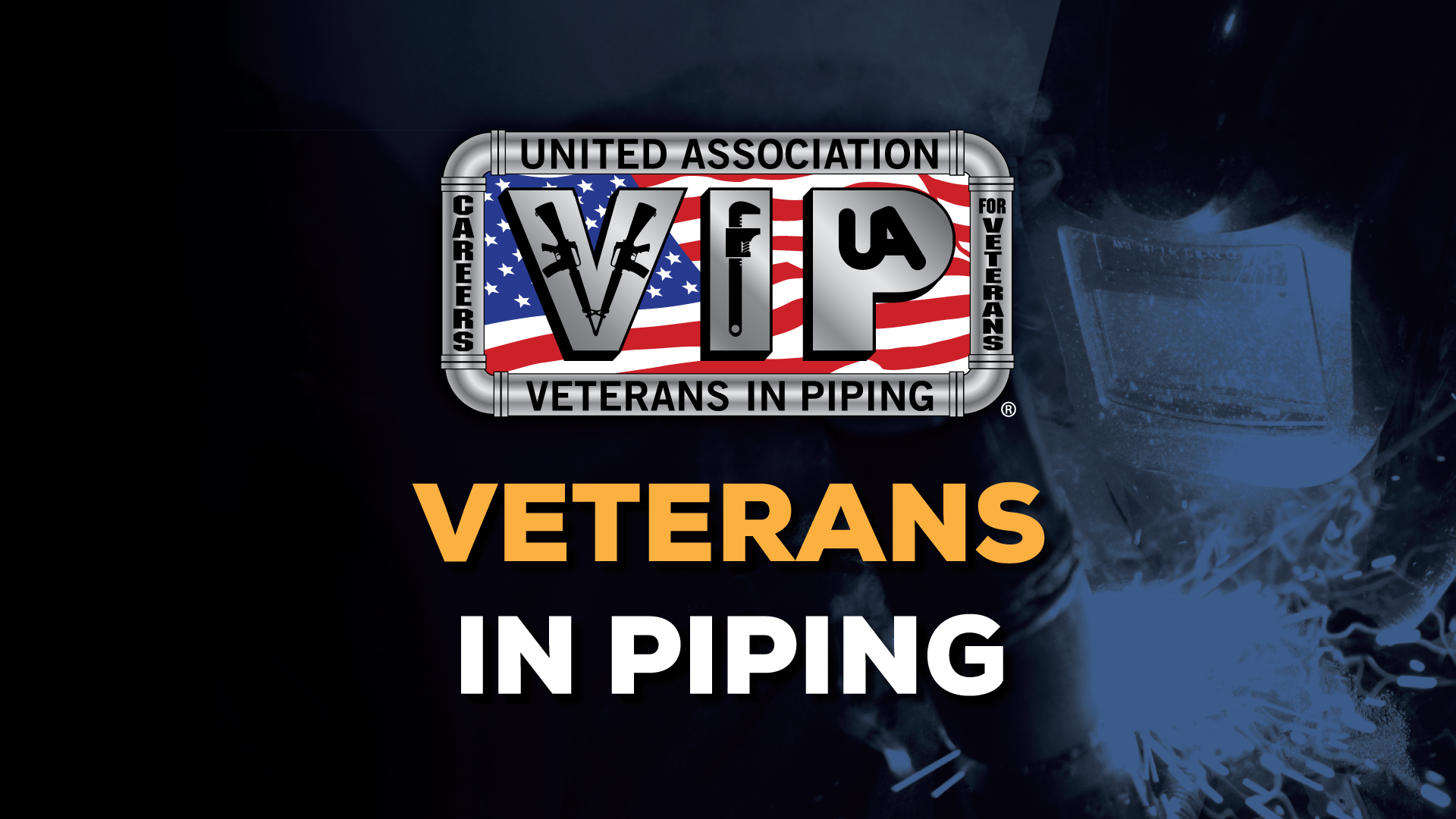 It's hard to learn to weld over Zoom.
Fortunately, in-person classes resumed at the United Association Veterans in Piping Program at Camp Pendleton. For Marine Cpl. Keith Young, that's when his training really took off and the sparks started to fly.
Young is preparing for a civilian welding career thanks to the UA VIP Program. It offers military service members preparing to transition back to civilian life a head start preparing for a career in the pipe trades. Training is conducted on base and is completely free.
Young decided the program was a good fit after learning he would be guaranteed a good paying job where he could work with his hands.
While he values the direct instruction he receives from experienced instructors, Young admits he also enjoys the challenge when he is left alone to, "kinda struggle and just figure it out," he said. "If we have any questions, the instructor is right there to help. But other than that, it's just us and the torch, learning a trade."
Around halfway through the 18-week program, Young has learned how to use an oxy-acetylene torch, how to cut and shape metal, how to weld pipe and — most importantly — how to think outside the box.
"My favorite part is the hands-on instruction," Young said. "This class opens the door to endless possibilities for my career. I really feel it's been a solid move for myself and my family."
A smooth transition to a bright future after the military
Young was looking for his next step in life after transitioning out of the military. He heard about the UA VIP Program through a friend.
"The program is well structured — it's opened the door to a smooth transition out of the Marines and into a civilian job," Young said.
An exciting career as a welder — good pay, excellent benefits
After Young completes the program and transitions out of the military, he will enter the United Association's five-year apprenticeship program at an agreed upon location. He will earn while he learns — good wages that gradually increase as he progresses through the program. Young will get quality healthcare for himself and his family, as well as start building toward his retirement with 401K benefits.
Upon completion of his five-year apprenticeship program, Young will become a journeyman welder, where an even wider array of career paths await.
"I expect to work, learn and to constantly improve my skills in the trade, and to eventually become a journeyman," Young said. "I look forward to a smooth transition out of the military and a bright future for me and my family."
To learn more about the UA VIP Program at Camp Pendleton, click here.