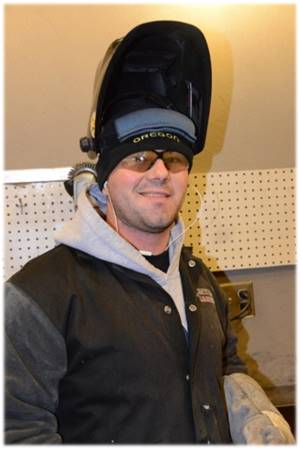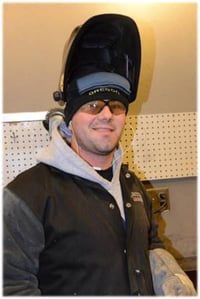 There's no shortage of success among the graduates of the United Association (UA) Veterans in Piping (VIP) Program.
During the program, transitioning military members prepare to leave the service with sought after skills that can lead to lifelong careers in the increasingly in-demand pipe trades. Through 18-week accelerated courses - provided free of cost on military bases across the country – UA VIP participants earn industry-recognized certifications and direct entry into stable private-sector jobs with good pay and benefits. Department of Defense funds are not required to make this program work; the UA International Training Fund pays for the education and trains the departing service members.
Additionally, 100 percent of the men and women who graduate from the UA VIP Program are placed into a 5-year apprenticeship program with the UA where they train for a career, not just a job.
One graduate, SPC William Northrop, has seen many years of success and growth post-UA VIP. SPC Northrop graduated from the first UA VIP Welding course at Joint Base Lewis-McChord in May of 2013. Upon graduation, he was placed at Pipefitters Local 537 in Boston, MA. Since then, he's been employed by Northeastern Mechanical, working through his apprenticeship and earning a living wage with benefits.
"I am a 4th-year apprentice now, and it seems like yesterday I just graduated the UA VIP program," SPC Northrop explains. "I received my welding certifications and now mainly weld on every job site I am on. Since I work for a small company, I am allowed to do more and therefore get to learn more of the business quicker."
"I know it sounds cliché, but the Army values instilled in us carry on past our service time and honestly makes you stand out among your peers. I can't say it enough; this program did everything they said they would and more. From not knowing nine months before I was getting out what I was going to do to now having a career with benefits that cannot be beaten! It made the transition period so smooth and I just with my Army buddies were afforded the same opportunities. I can say for me I am lucky and found a career I love!"