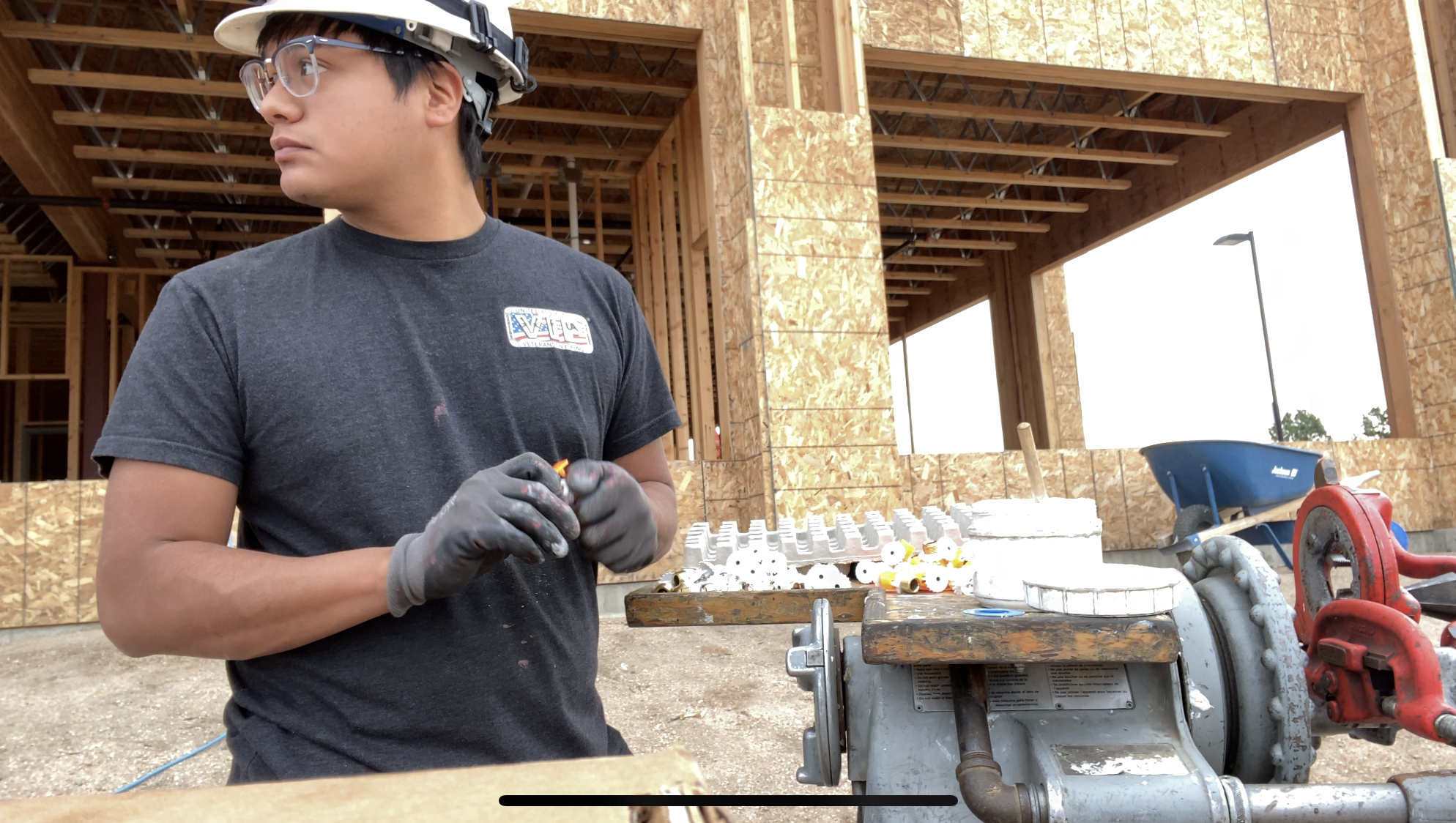 Shortly after transitioning out of the military, life for Marine Corporal Lou Barajasmartinez is financially on the upswing. As a sprinkler fitter apprentice, he is earning more money now than when he was on active-duty. He owns two houses and is currently a fourth-year apprentice at UA Local 669 located in Colorado Springs, CO.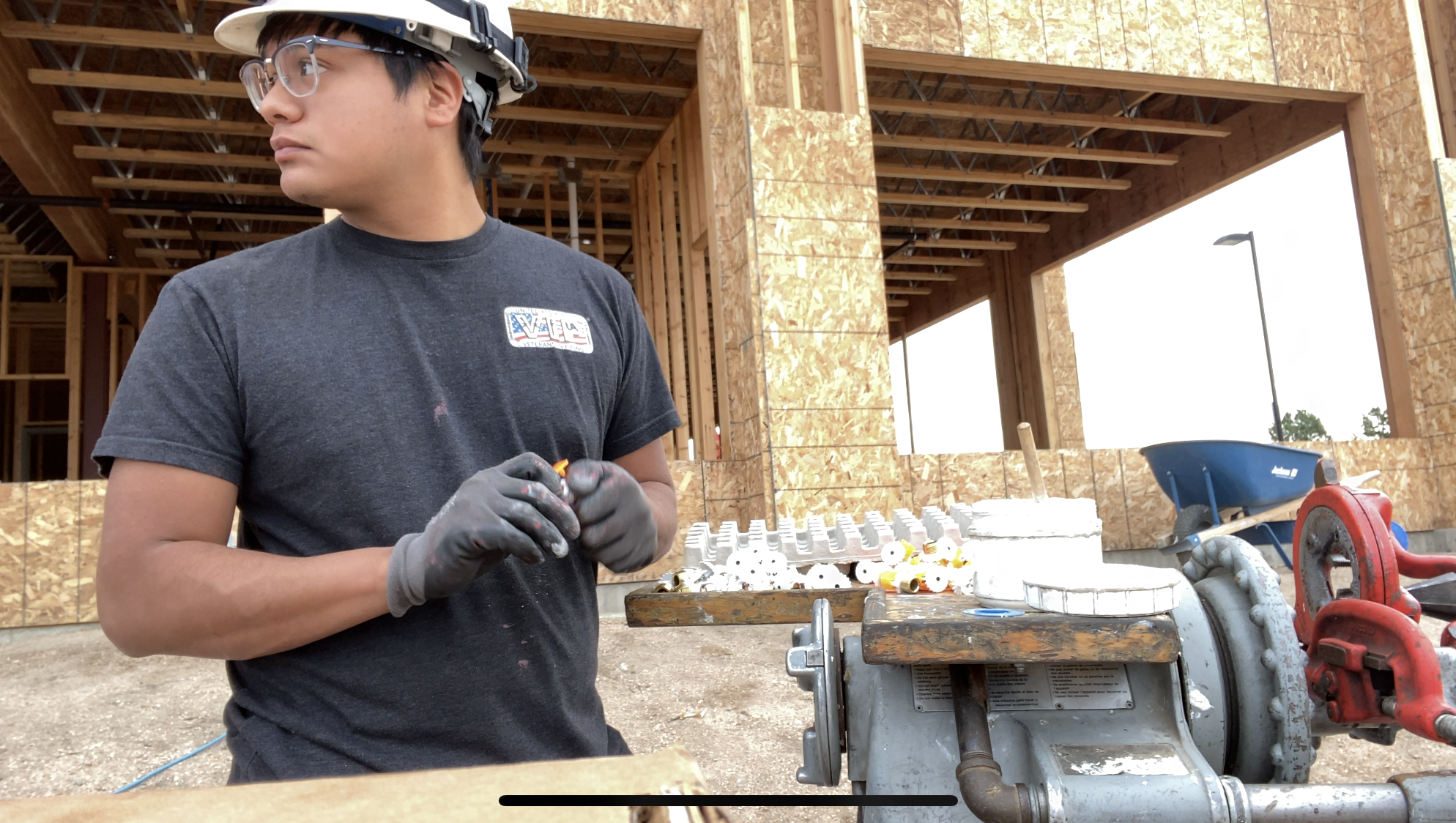 Barajasmartinez owes it all to the United Association's Veterans in Piping Program, which taught him basic skills as a sprinkler fitter before he transitioned out of the military. Through the 18-week Career Skills Program at Fort Campbell, he learned alongside a journeyman instructor, Curtis Amos, through a combination of classroom instruction and hands-on training.
The UA VIP program provides transitioning active-duty service members with guaranteed job placement and direct entry into a UA 5-year apprenticeship program.
"It was a pretty easy program," Barajasmartinez said. "I learned a lot from class and I was basically able to go straight into the field after I got out of the military."
A solid path to a well-paying union career
Barajasmartinez was attracted to the UA VIP Program because it was free and provided a seamless transition to a union career.
"I really liked that I could basically choose where I wanted to live after I got out of the military," he said.
"I was a single Marine going into this program. The money is great and will prepare you for real life outside the military. I am on track to make more money this year than I did in my four years in the military. These jobs provide health insurance for your family. It is a great program and anyone who wants security should try these trades."
Today, Barajasmartinez is employed by Frontier Fire Protection. He installs, repairs and maintains sprinkler systems for aerospace, churches, schools and airports, protecting the nation's infrastructure.
During his apprenticeship, Barajasmartinez is earning union wages and quality healthcare benefits. He has started a pension and a 401K for his retirement. Once his apprenticeship is complete, he'll become a journeyman with a variety of opportunities for career advancement.
He would definitely recommend the UA VIP program to others.
"You will absolutely not regret it," Barajasmartinez said. "The work is not super hard, but it can be challenging and rewarding."
The United Association Veterans in Piping Program is being taught at select military bases throughout the country.