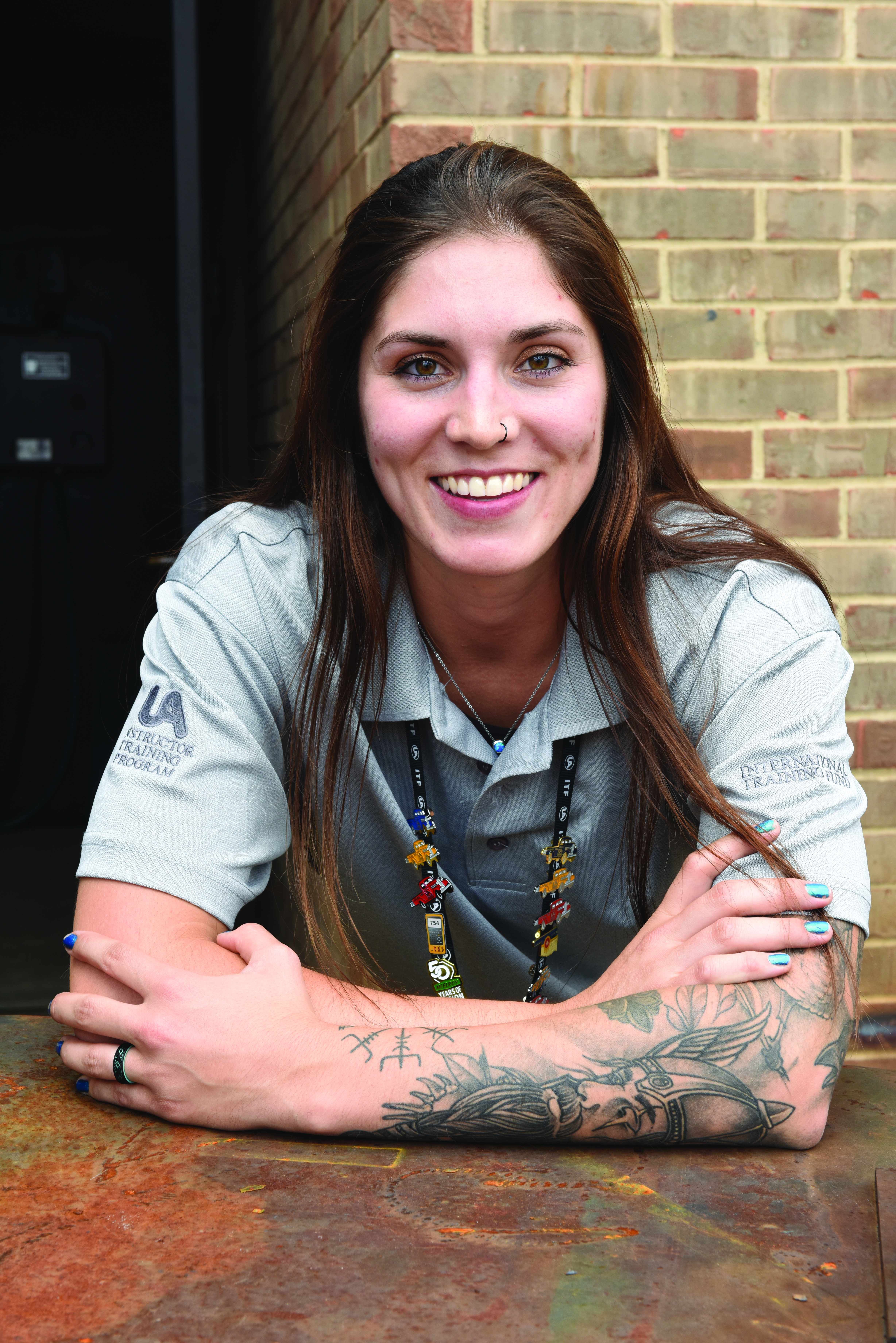 Alex Kelm always knew she wanted to be a mechanic, so she joined the Marine Corps to work as a diesel mechanic. The work ethic and comradery that she experienced in the Marine Corps are things that she proudly exemplifies. Her confidence is evident, and that will serve her well as a welder/pipefitter in the UA. When it was time to transition out of the Marine Corps, Alex was looking for a program that would enhance the skills she solidified as a Sergeant. She learned about the VIP welding program at Camp Lejeune from fellow Marines. She said, "They told me about the work opportunities that were all over the country, and that I wouldn't have to go back to Michigan—where I grew up—if I didn't want to." Alex applied to the welding program at Camp Lejeune and was accepted. As it turns out, when it was time to pick where she wanted to be placed to continue with her pipefitter/welder apprenticeship program, Alex chose Plumbers and Pipefitters Local 190 in Ann Arbor, roughly 45 minutes from where she grew up in Michigan. "I was happy to come home," she said. "I like that the job is ever-changing,"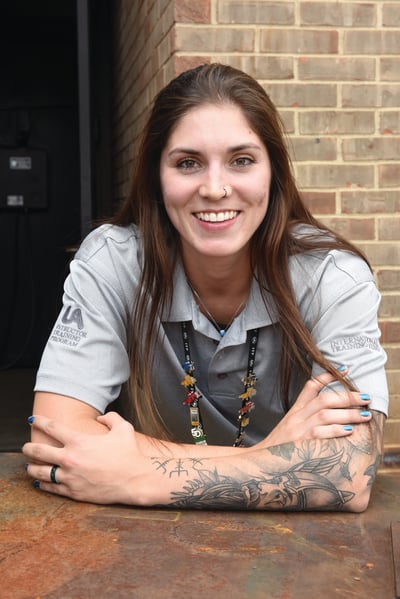 Alex said. "You're always expanding your knowledge. Welding is an art. You can always do better. What I love about it is you are leaving something behind that will be there for a very long time." She also added, "When it comes to apprentices and journeymen who have been in the military, we are more capable of picking up and leaving to move on to new things than people who have not been in the military. We are used to change, and it doesn't scare us." Alex views walking on to a new jobsite as an opportunity.
"Since I've been in the UA, I am financially better off than I was as a Sergeant in the Marines," Alex said. "It's also nice to be able to go to a real doctor. I've been able to find some relief for back pain that I wouldn't have had from the military. I don't have to worry about money for the first time in my life. I am now able to get a newer car that is reliable. It has given me peace of mind, for sure. The VIP program has opened a world of opportunity for me, so I would encourage others to apply."
This article was originally printed in the CareerOps: Winter 2019 edition.