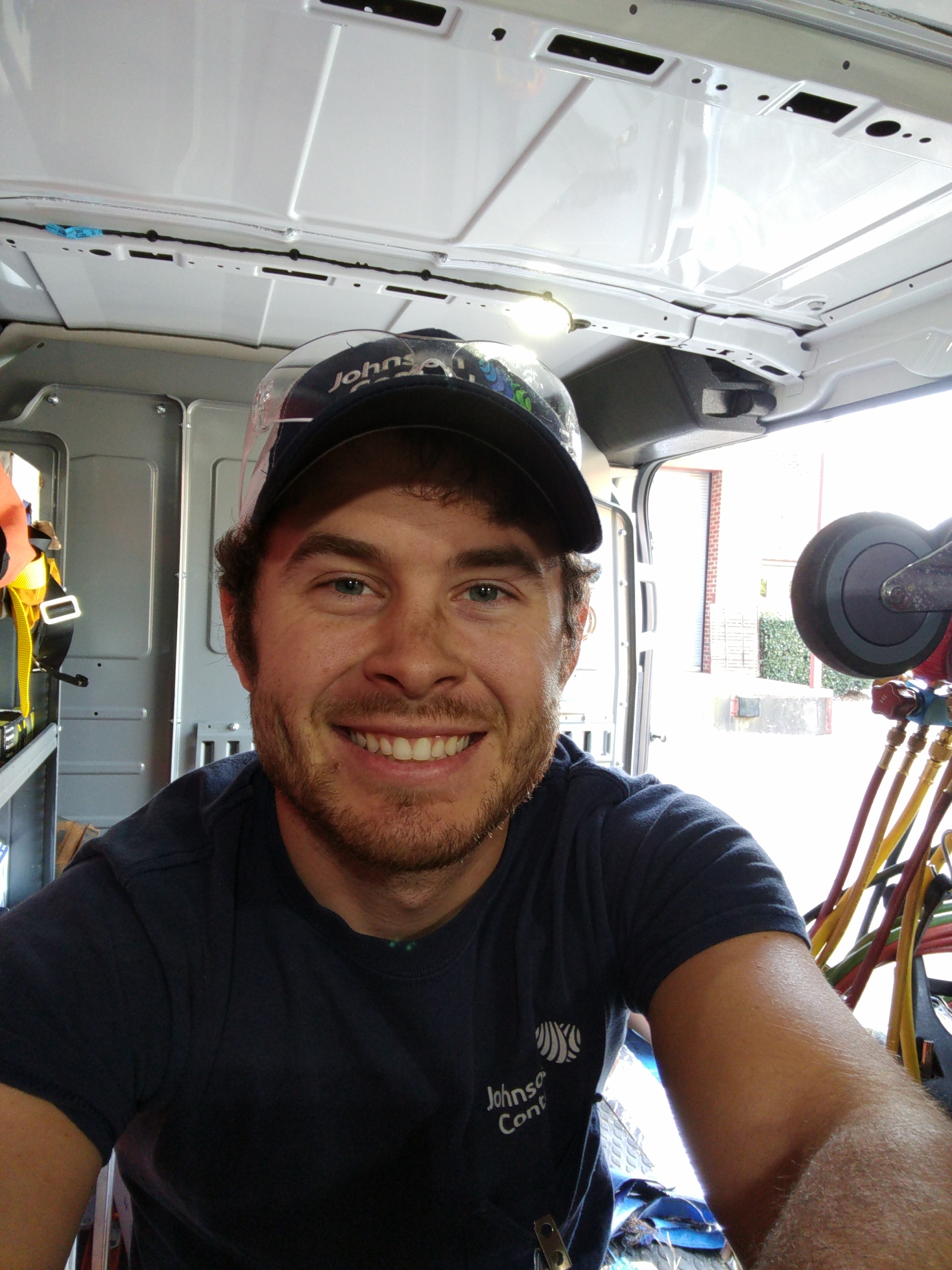 Brandon Bicknell, who graduated from the United Association Veterans in Piping (UA VIP) Accelerated HVAC-R Class 2, is thankful for the opportunities the VIP program provided him.
A Third Class Navy Petty Officer stationed at Naval Station Norfolk, Bicknell had no plans for what he was going to do after he left the military until he learned about the UA VIP Program.
Bicknell decided to apply for a spot in the VIP program. Once he gained his commands approval to participate, he interviewed for a seat in the HVAC-R program and months later, completed the free, 18-week career-training program.
Now a fourth-year apprentice with UA Local 110 in Norfolk, Va., Bicknell is happy with his successful career choice.
Currently, the majority of his work involves service work and preventative maintenance.
Bicknell, who lacked direction as he approached his transition out of the military strongly encourages others in the same situation to look into the program.
"If you have a passion to fix things with your hands and do not mind physical labor, or just have nothing else planned for after the military, you should definitely apply," he said.
Those who complete the VIP Program are guaranteed job placement with a United Association signatory contractor in an agreed upon location nationwide. Once they begin their apprenticeship, they will immediately begin using their newly found skillset to earn a livable wage, excellent family health insurance and retirement plan, which includes both a pension and 401k.
The VIP program, which is offered at seven different military bases, is a free, 18-week Skillbridge program to allow active-duty transitioning military service members the opportunity to use the final months of their service to learn the basics of a piping industry craft. Depending on the participating base, VIP participants can learn welding, sprinkler fitting or HVAC-R.
Bicknell said the VIP Program set him far ahead of others planning to start a career in the field.
"I am very thankful to have been in the VIP program, it put me so incredibly far ahead of people who are just starting out in this field. I had a job with an international employer before I even graduated from the program," he added.
Many military service members struggle to find a career upon transition from the armed forces. The VIP program offers a solution to this problem and provides graduates with access to resources and continuous training that ultimately leads to a successful career in the piping industry.
In addition to a guaranteed job placement after transition from the military, graduates are also guaranteed direct entry into the UA's five-year apprenticeship program. During this apprenticeship, VIP graduates will continue their education through on-the-job training that is supplemented by classroom instruction.
For more information about the UA VIP at Naval Station Norfolk, click here