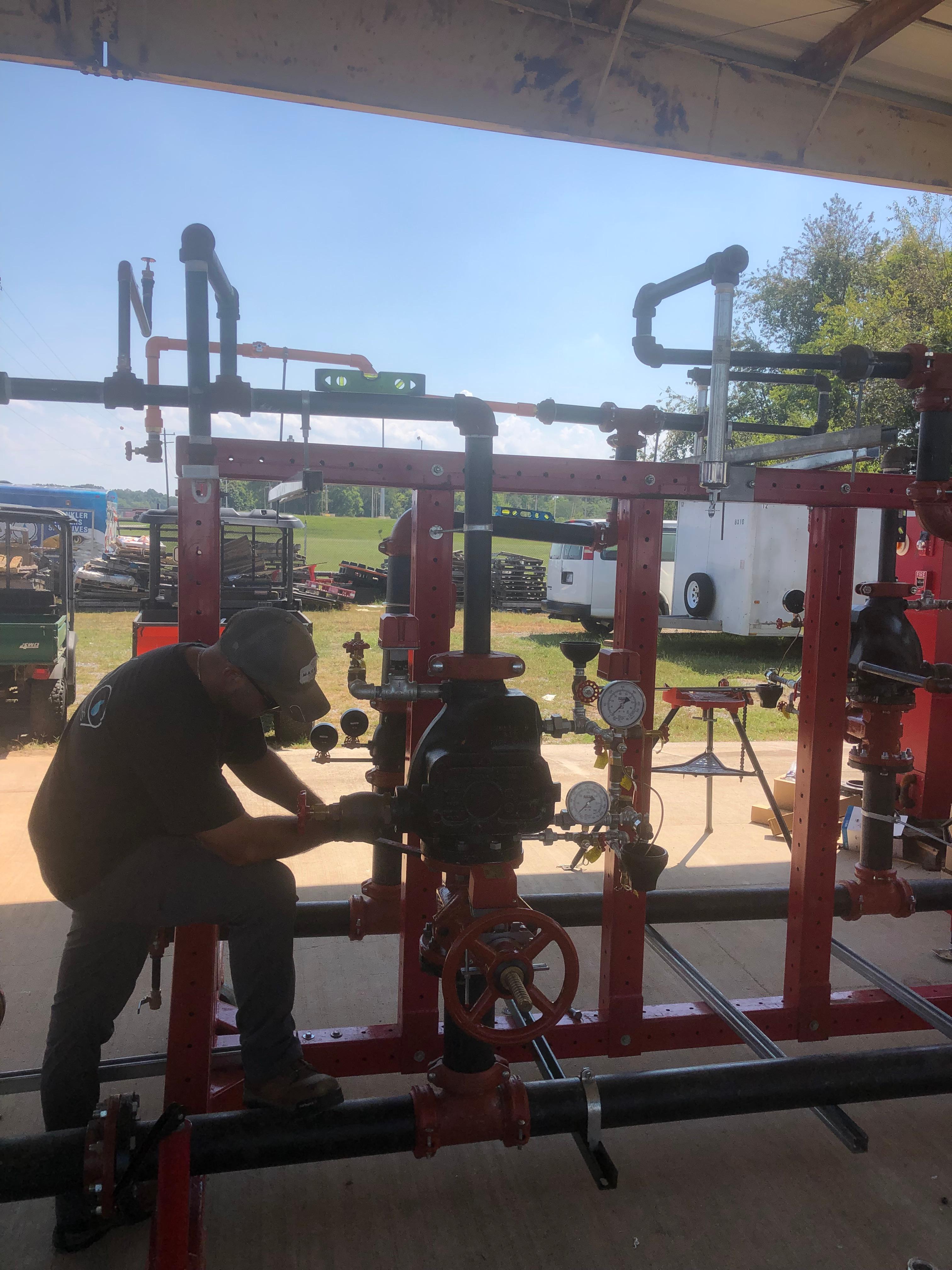 Army Spc. Enrique Pineda joined the United Association Veterans in Piping (UA VIP) program because it provided him free training that would lead to a civilian job with health insurance.
Now that he is graduating from Fort Campbell Fire Suppression Class 9, that is precisely what he will have when he transitions out of the military. Once a civilian, he will begin a UA apprenticeship at an agreed-upon location where he will earn a good union wage and quickly qualify for quality health insurance. He will also earn a pension and a 401K for his retirement.
The students in Class 9 will begin civilian careers in the pipe trades after the military. The UA VIP program is a Career Skills Program (CSP) for transitioning active-duty service members that guarantees a civilian job.
Many of the students, like Army Spc. Padam Upreti, had no experience prior to the UA VIP program. But he looks forward to making fire sprinkler fitting a career.
"I look forward to the opportunity to use my skills to save property and lives," he said.
Over the 18-week class, the students trained alongside an experienced journeyman instructor through classroom instruction and hands-on experience. They learned basic skills in installing, testing, inspecting and certifying automatic fire suppression systems in all types of structures.
The students also earned industry-recognized certifications that will propel their careers when they begin UA apprenticeships. These certifications include threading and grooving, system riser valve training, CPVC installation, rigging, signaling, soldering and brazing.
The start of a great career in the fire Fire Suppression industry
Now that he's graduated from the UA VIP program, Army Spc. Matheaw Gundrum looks forward to saving up to buy his wife a house.
"The UA VIP program has given me a great opportunity to support my family," Gundrum said. "I look forward to a long-lasting career in the union. I will always work hard and train hard so I can play hard."
After serving nine years in the military, Army Staff Sgt. Zachary Julian welcomes the upcoming transition to civilian life.
"The UA VIP program is the first step toward a rewarding career and continues the spirit of being a part of something bigger than myself," Julian said. "I look forward to beginning a career in the fire sprinkler fitter industry and applying the hard work, dedication, and attention to detail I have learned from my time in the service. I hope to be a valuable asset to whichever company and local union I am placed."