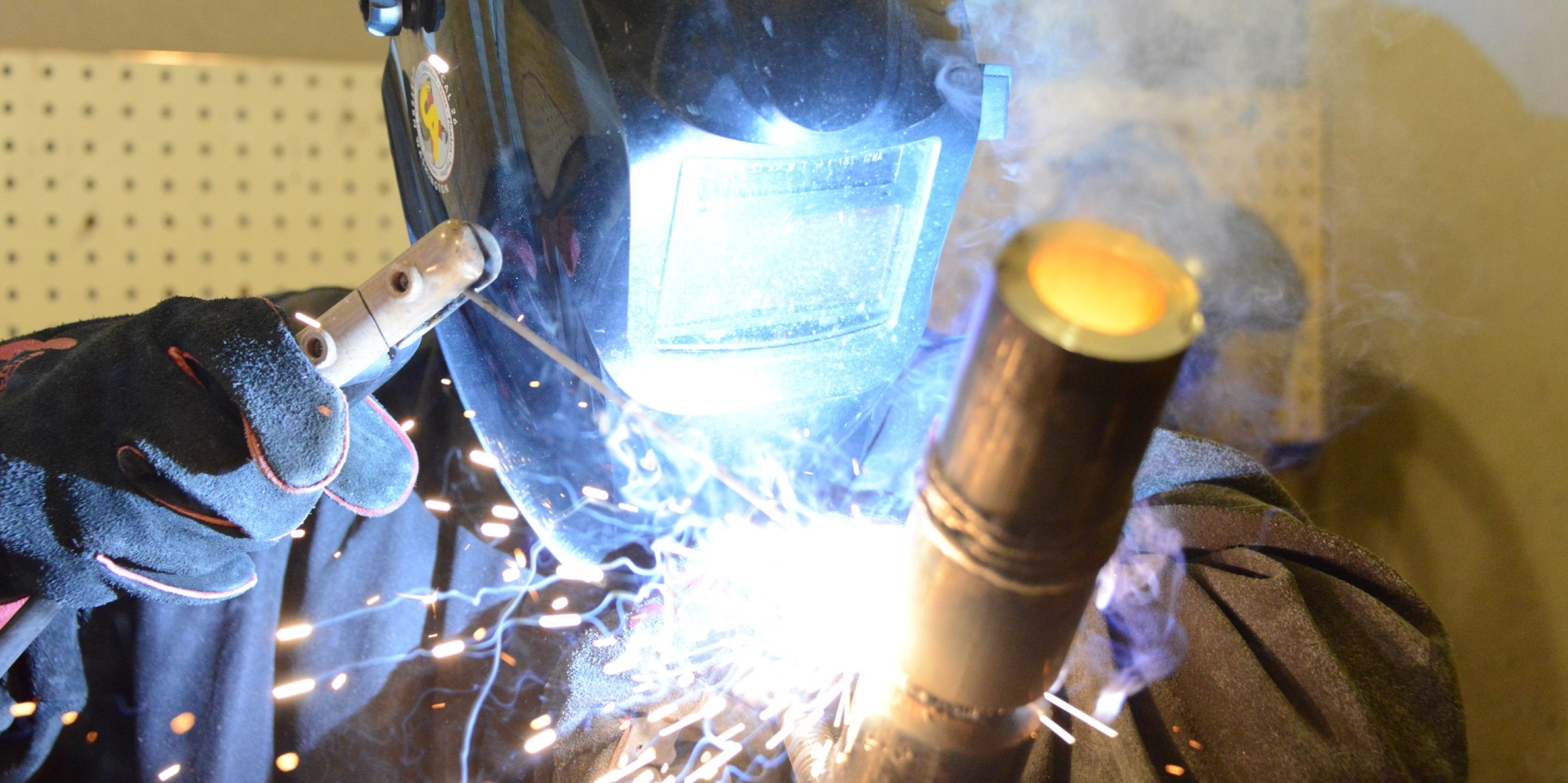 For Army Spc. Steven Scherrer, graduating from the United Association Veterans in Piping (UA VIP) program has been a truly amazing experience.
"The culture and opportunity that this program offers the transitioning service member is unrivaled," he said. "I already knew I wanted a career in the pipe trades and was planning on applying to the UA. I found out about this program, and it was everything I was looking for."
Scherrer is one of the students graduating from Fort Campbell Welding Class 17, part of the UA VIP program that trains transitioning active-duty service members with foundational skills to begin civilian careers in the pipe trades.
Over the course of 18 weeks while still in the military, the students learned to weld alongside an experienced journeyman instructor through a combination of classroom instruction and hands-on experience. They earned industry recognized certifications that will put them ahead of their peers when they begin a UA registered apprenticeship program after they leave the military.
The students earned certifications in oxy fuel cutting, SMAW plate welding, SPAW and GTAW pipe welding and SMAW pipe spooling.
Guaranteed placement in a good paying civilian career
The UA VIP program provides a direct path to a UA registered apprenticeship and the beginning of a good paying civilian career after the military.
"I was really attracted to the benefits you get after you complete the class," Army Spc. Nicholas Guyon said. "It's pretty awesome to be guaranteed a job upon completion of class and military service."
Once they leave the military, the graduates will enter into a UA registered apprenticeship program at an agreed upon location. They will earn good union pay as they learn, including progressive raises as they advance through their training. As apprentices, they quickly become eligible for quality healthcare benefits for their family. From the beginning, they earn a pension and a 401K for their retirement.
Transitioning active-duty service members are eligible to enroll in the UA VIP program during their last 18 months of service. Training takes place during their last few months of military enlistment at select military bases throughout the country. The UA VIP program offers training in welding, HVACR and fire sprinkler fitting.
"I love the way the UA VIP guarantees you a career and doesn't use your G.I. benefits to pay for the program," Scherrer said. "The instructors truly want what's best for you. They do everything they can to help you succeed."