Although many military members apply for the United Association Veterans in Piping (UA VIP) Program with no previous industry experience, some find themselves returning to welding after the service.
The UA VIP program is an 18-week career skills program, which provides a pathway for service members to learn basic piping industry skills, such as welding, as they prepare to transition out of the armed forces.
UA VIP Fort Hood Welding Class 2 graduate and Army Sergeant Joe Thornton is now a second year UA journeyman with Local 798, a pipeliners union in Tulsa, Okla. He had experience as a welder prior to entering the service, so the UA VIP Program was the best career option for him.
"I was a welder prior to joining the Army," Thorton said. "So it made sense for me."
Despite his previous welding experience, Thornton found the VIP Program was a way for him to get ahead of his peers who were transitioning out of the military, and those who were applying for a UA apprenticeship with no welding experience.
"It prepared me to do a job that is in high demand," he said. "it taught me things that set me apart from my peers in the apprenticeship."
VIP graduates do not need to worry about finding a job after transitioning out of the armed forces, all VIP graduates are guaranteed job placement with a UA signatory contractor in an agreed upon location nationwide.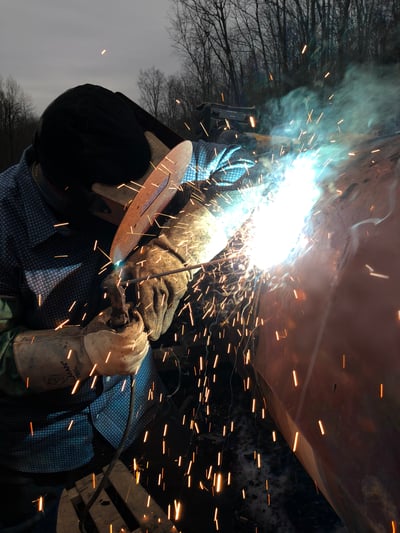 Additionally, they earn direct entry in the five-year UA apprenticeship program. During the apprenticeship program, VIP graduates will build on their newly found skillset through on-the-job training and classroom instruction.
Being a member of the UA yields great benefits. Apprentices earn a livable wage and are awarded scheduled pay raises that correspond with their progress in the program. UA apprentices also receive health insurance for themselves as well as their family. Their retirement benefits include 401k and pension.
Many service members struggle to find a career when they transition out of the armed forces. The VIP program is one resource transitioning service members can take advantage of to secure a successful future.
To learn more about the UA VIP Program at Fort Hood, click here.