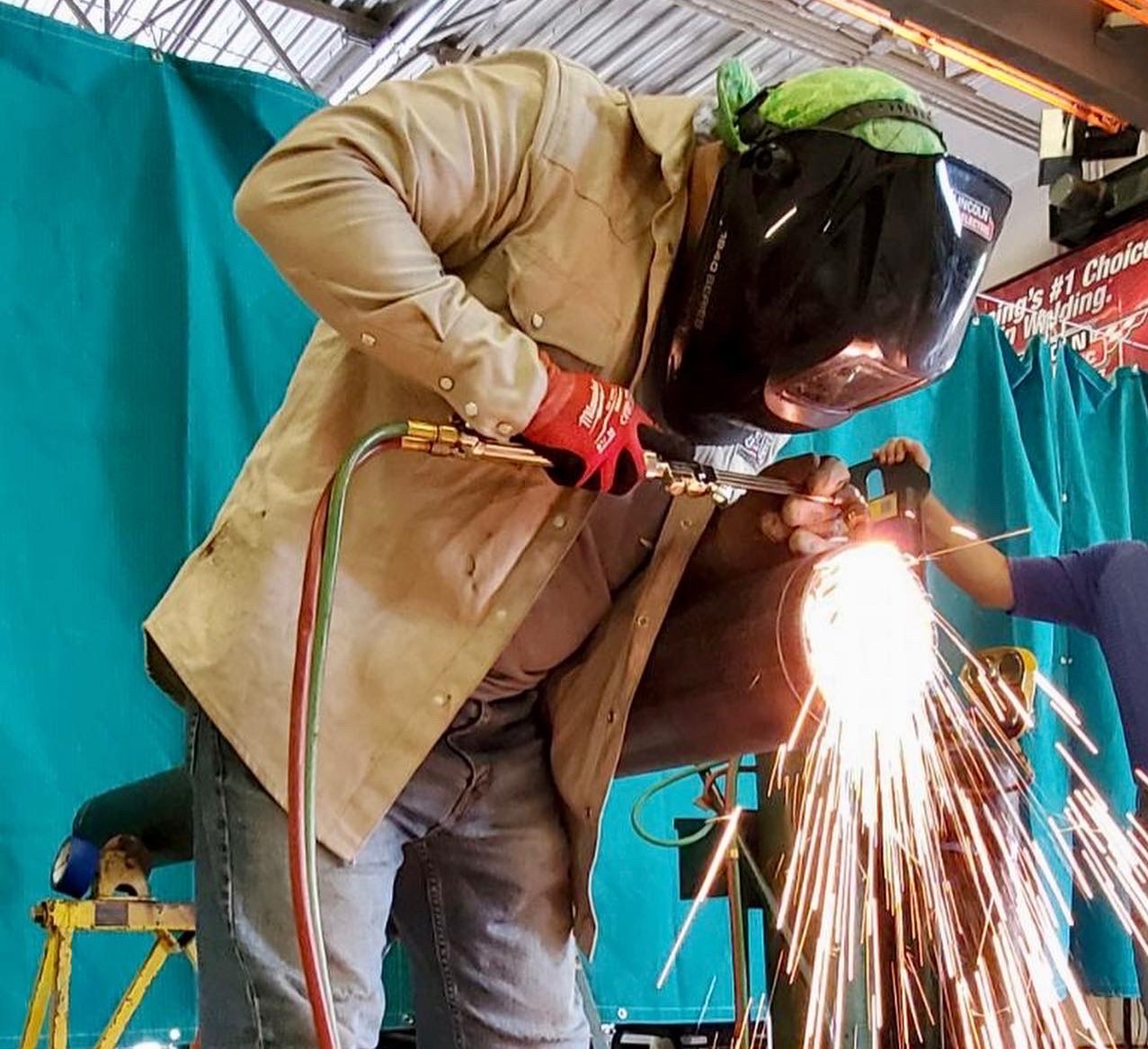 A United Association Veterans in Piping (UA VIP) graduate has advanced to the UA International Apprentice Contest (INAC) in Ann Arbor, Mich.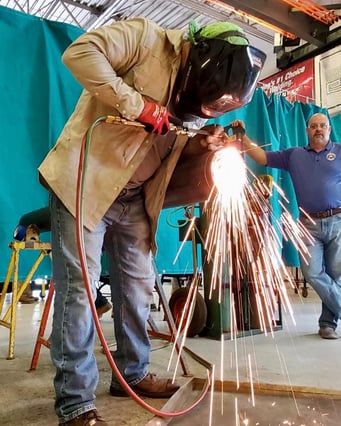 Camp Pendleton UA VIP graduate Richard Caicedo will represent Pipefitters Local Union 274, Jersey City and UA District 1, covering the states of Connecticut, Delaware, Maine, Massachusetts, New Hampshire, New Jersey, Rhode Island and Vermont, in the 2022 UA INAC.
Caicedo received that honor after recently winning the UA District 1 welding contest.
"This is great news," said Camp Pendleton Transition Readiness Program Manager Edwardo Espinal. "It just continues to validate the outstanding work the UA VIP Program as a whole but specifically our Camp Pendleton location has been producing on a consistent basis."
Every year, apprentices from all 271 Local Unions across the United States and Canada compete in their Local Apprenticeship contest in either welding/pipefitting, plumbing, HVAC or sprinkler fitting.
The winners of the Local contests advance to compete in their state apprentice contest and the winners of each state contest advance to their district contest. The winners of the district contests advance to the international competition.
The INAC is being held at Washtenaw Community College Aug. 13 to 18 during the union-wide training week at the same location.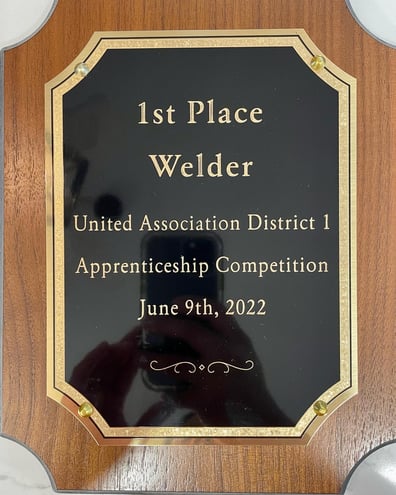 UA VIP: Guaranteed union careers after the military
Caicedo was a U.S. Marine Corporal when he graduated from Camp Pendleton Welding Class 27 in the UA VIP program in 2018.
"The UA VIP training program was arguably one of the most professional and enjoyable courses I ever had the pleasure of attending," Caicedo said. "It probably had to do with the fact that this was going to be my career and I had to go all in. One thing I have learned is having a solid instructor by your side will make all the difference, and I am glad to say Sean Ellis and Roberto Cardenas were a huge part of making the course what it was."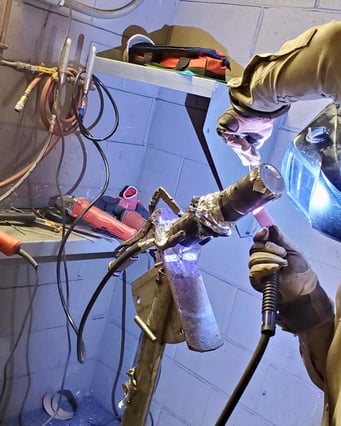 Over the course of 18 weeks, he learned basic welding skills and trained alongside an experienced journeyman instructor through a combination of classroom instruction and hands-on training. He earned industry recognized certifications that advanced his training.
Caicedo said he really didn't have much tool knowledge or welding experience prior to the UA VIP program.
"The whole welding experience foreign to me, but I had a drive to learn and I was not afraid to ask questions," Caicedo said. "I went in there with no idea how to weld and came out with the most welding certificates in my class. I was hooked."
The UA VIP program is a Career Skills Program (CSP) that provides guaranteed job placement for transitioning active-duty service members. It prepares students to begin registered apprenticeship programs in the pipe trades after the military.
After completing the program, UA VIP grads begin a UA registered apprenticeship at an agreed upon location and earn while they learn. They quickly become eligible for quality healthcare for their families. They start earning a pension and a 401K for their retirement.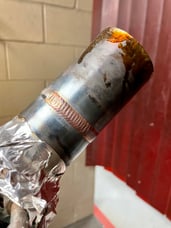 It was the ability to begin a good paying career immediately after getting out of the military that made transitioning to civilian life easier, Caicedo said. The Brotherhoods of the UA and the military were surprisingly similar, he added.
"I soon learned that the UA was not that much different from the military," Caicedo said. "You spend four years of your life with the same people and develop a bond that is deeper than friendship. That camaraderie is extremely difficult to find outside of the service. Luckily for me, I had my Brothers and Sisters from Local 274 welcome me with open arms."
"The UA VIP program has changed the lives of many transitioning service members," said International Training Fund Training Specialist and UA VIP Administrator Micheal Hazard. "For those who make the most of the training, you will get out of VIP and the apprenticeship program what you put into it, and often time much more.
"It takes hard work and commitment to be the best at something and that is exactly what Brother Caicedo has done," Hazard said. "He took an opportunity and applied what he learned in the military, the VIP training and the UA registered apprenticeship and is making the most of his talents at the upcoming INAC. I am proud of Caicedo and all he has accomplished since joining the UA."
The UA VIP program provides training in welding, HVACR and fire sprinkler fitting at select military bases across the country.