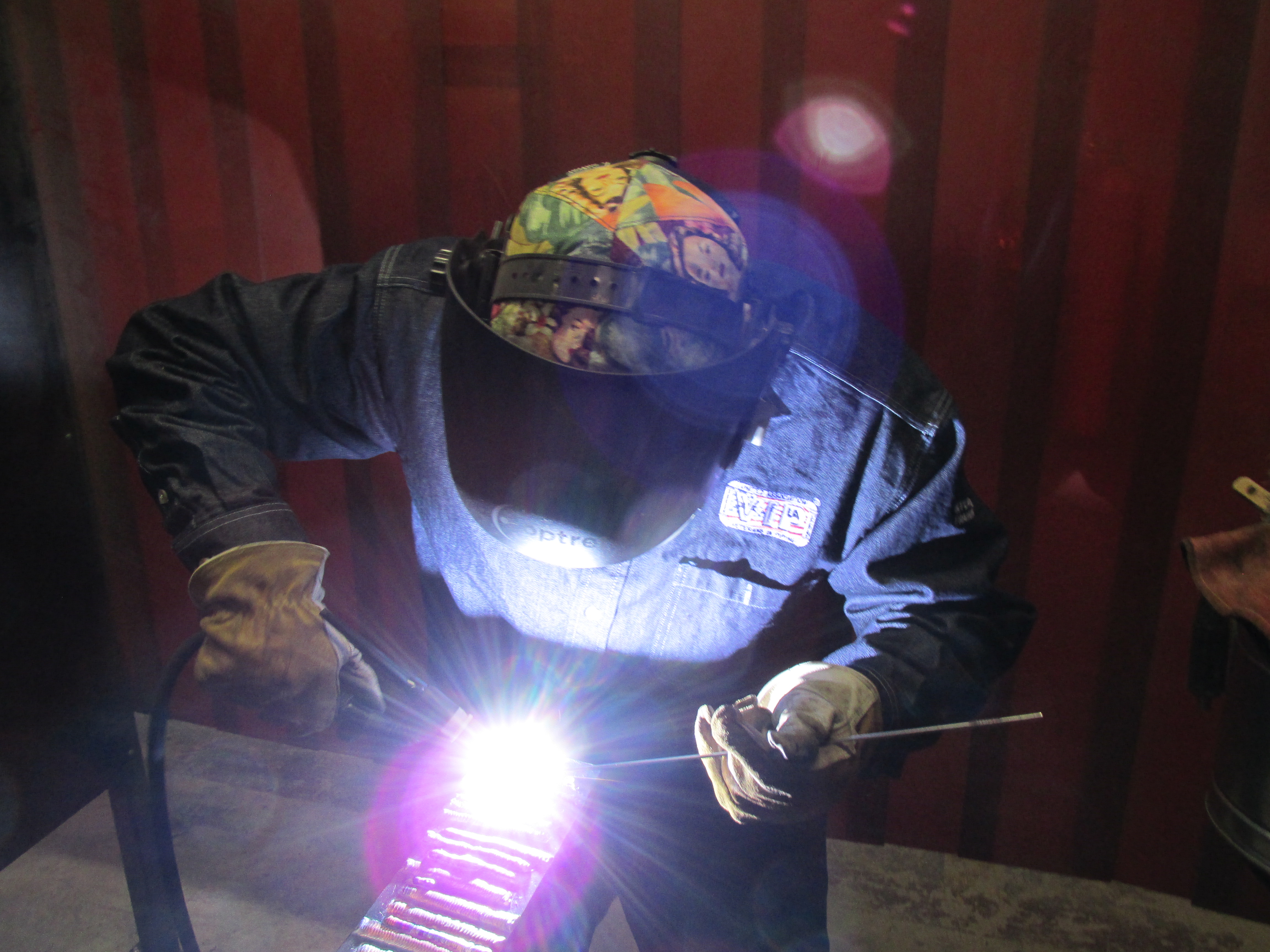 Growing up, Michael Cruz had always wanted to be a welder. In fact, prior to joining the service, he went to school for welding.
When he learned the VIP Program at Fort Campbell could place him in his dream career, Cruz jumped at the chance to apply to the free job-training program.
When he graduates from the program, Cruz will be able to transition directly into the United Association's apprenticeship program with guaranteed employment.
VIP has helped him ease the stress and burden of transitioning out of the military.
"It eases the worry of not having a job after you leave the Army," he said. "It is also comforting to know that I'll be starting a career as soon as I leave."
Cruz initially learned about the program from an NCO who knew he liked to weld. The NCO told him about VIP and Cruz did not hesitate to apply for the program.
Once he was accepted into the program, Cruz began an 18-week course to start him down the path to the career of his dreams – a career that is not the easiest to get into.
"I know how hard it is to get your foot in the door in this career field," said Cruz. "I hope I can get as many skills as the UA offers."
Now, thanks to the UA VIP Program, he is already thinking about a lifelong career opportunity.
"The UA helped me get into the career field I've always wanted to be in," Cruz said. "I am 27-years-old, so I feel that in over 30 plus years of work ahead of me, I can give back to the UA."
He also advises other service members who are preparing to transition out of the military to apply for the program and to follow up on their application.
"Start doing as much as clearing as possible," Cruz said. "Make sure that your application is being pushed up for the chain of command to sign and follow up."
Members interested in applying for the UA VIP Program at Fort Campbell can click here to submit their information and receive an application to sign-up for the program.