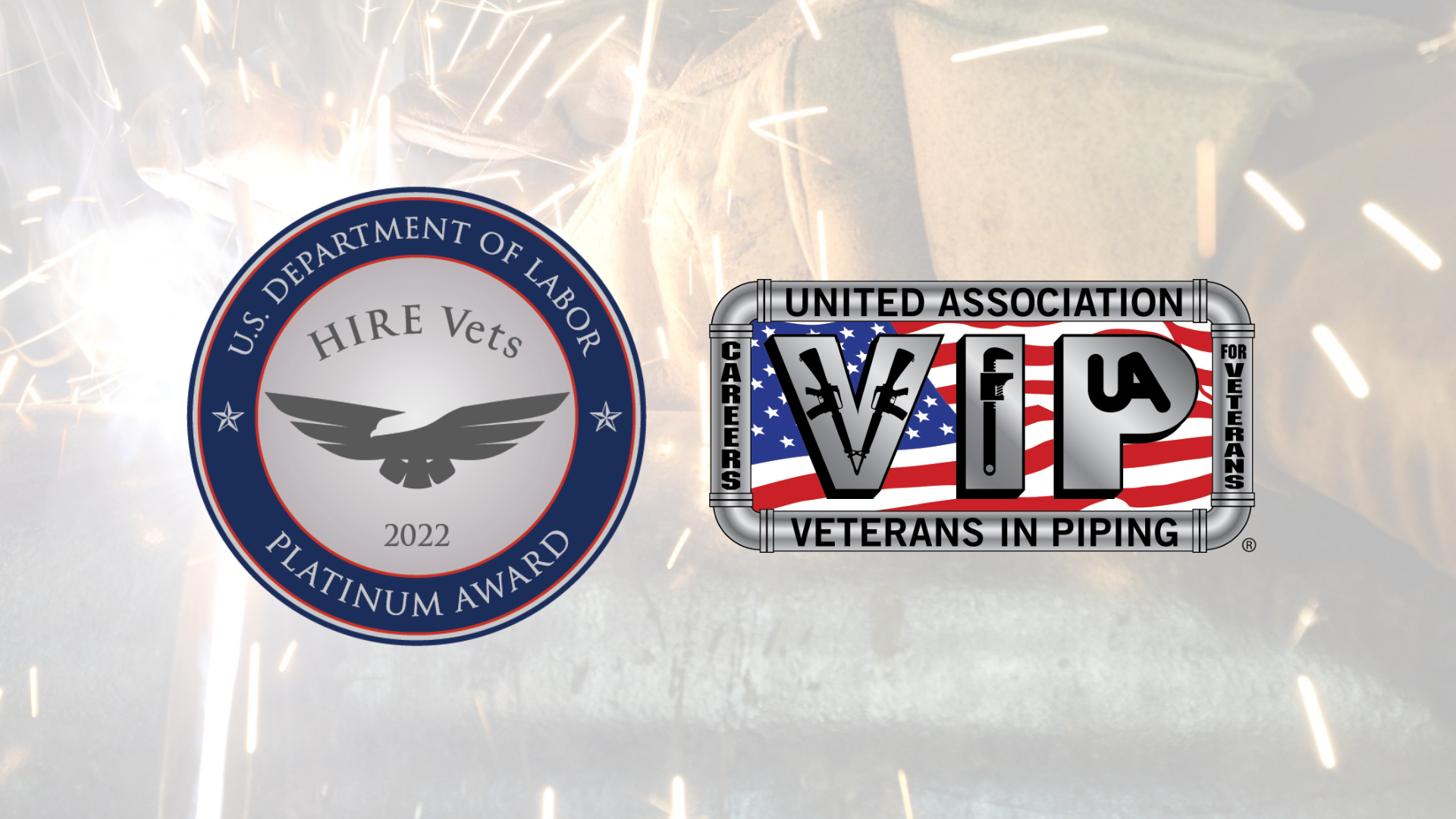 U.S. Department of Labor and Secretary Martin J. Walsh recognized the UA International Training Fund's Veterans In Piping (VIP) Program as one of the select recipients of the 2022 Honoring Investments in Recruiting and Employing American Military Veterans Act (HIRE Vets Act) Medallion Award during a recent virtual award ceremony presented by the DOL.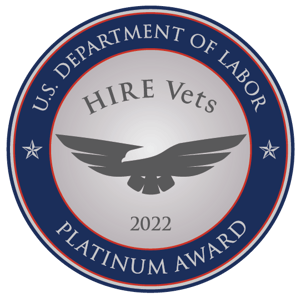 The UA International Training Fund's VIP Program earned the Platinum Award, the highest possible tier.
Recipients of the U.S. DOL 2022 HIRE Vets Medallion Award meet rigorous employment and veteran integration assistance criteria, including veteran hiring and retention percentages; availability of veteran-specific resources; leadership programming for veterans; dedicated human resource efforts; pay compensation and tuition assistance programs for veterans.
The HIRE Vets Act Medallion Program is the only federal award program that recognizes organizations and employers who demonstrate an unparalleled commitment to attracting, hiring and retaining veterans.
The U.S. Department of Labor is committed to supporting approximately 200,000 veterans transitioning into civilian life each year. Veterans possess meticulous expertise in various areas that are easily transferable into the civilian workforce.
The UA VIP Program was recognized for not only showing a commitment to support veterans as they transition out of the military, but also ensuring veterans have a long-term career and growth plan that uses the diverse skills they acquired through their military service.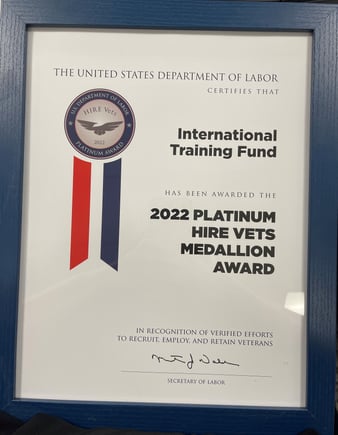 All awardees, whether classified as large, medium or small, have one thing in common - each organization has proven its commitment to recruiting and retaining veterans.
Secretary Walsh, through his history with organized labor and the building trades, is well aware of the VIP Program's efforts to support veterans, the U.S. economy and the unification of our country. Organizations that receive the Medallion Award demonstrate well-crafted, concrete plans that will assist veterans in applying skills learned from their time in the service to their civilian career path.
Organizations that were awarded by the HIRE Vets foundation have shown consistent gratitude toward U.S. veterans by taking the initiative to invest in their lives, therefore investing in their future.
U.S. DOL Assistant Secretary James D. Rodriguez is a proud veteran with over 30 years of experience in the U.S. government corporate sector and the U.S. Marine Corps. Assistant Secretary Rodriquez credited the VIP Program for enabling veterans with the best possible resources to have a successful career after their time in the military, while also making their transition manageable and trouble-free.
Rodriguez is extremely knowledgeable and familiar with the UA VIP program and the benefits that it provides to transitioning active-duty service members. He learned even more when he visited the Joint Base Lewis-McChord Welding facility in early 2022. You can read more about his visit by clicking here.
How the VIP Program Can Benefit You
The UA VIP Program is a DOD SkillBridge program for transitioning active-duty military service members. The program provides veterans with 18 weeks of accelerated training and equips transitioning military service members with hands-on training, industry-recognized certifications and educational resources to develop the skills required to be a successful UA-registered apprentice. By investing time into an apprenticeship program, veterans make an educated, well-thought-out step toward a rewarding future in the mechanical construction industry.
The UA VIP program offers training opportunities in welding, HVAC and fire suppression. UA VIP training is available at seven military installations across the country.
After UA VIP graduates are placed with a UA Local JATC, they will begin their apprenticeship where they will earn good union wages while they learn and quickly qualify for quality health insurance for themselves and their families. UA members also earn a 401K and a pension for their retirement.
Once an apprentice tops out of the apprenticeship program and becomes a journeyman, they open up an excellent career pathway with potential to do even more in the piping industry.