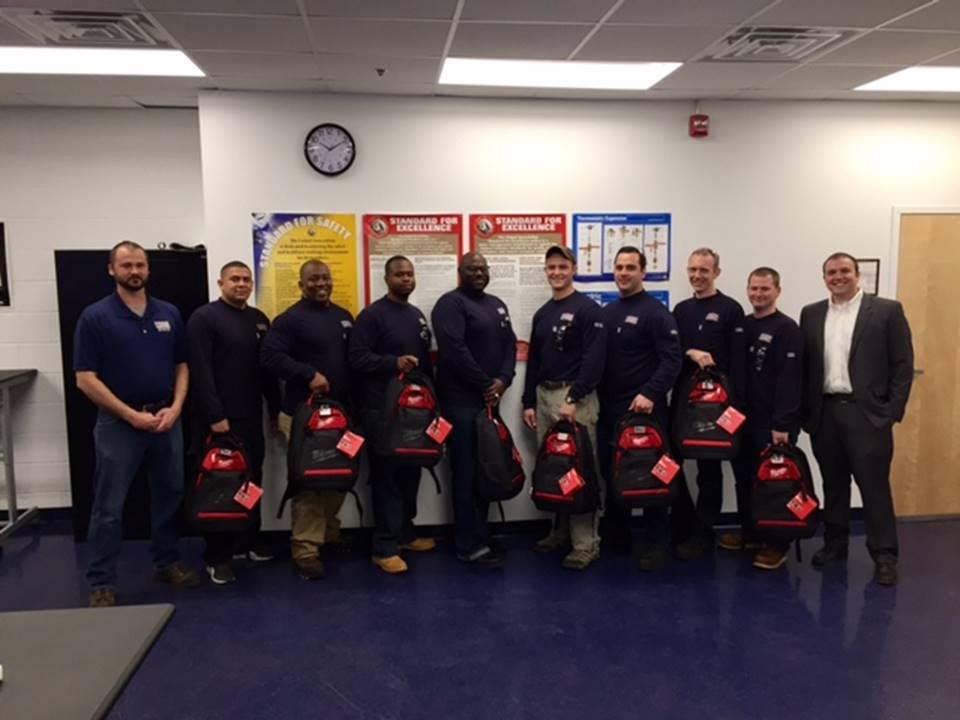 The UA VIP Program celebrated the graduation of its most recent HVACR class by hosting an Open House ceremony for its members and military leaders at Naval Station Norfolk.
Instead of a traditional graduation ceremony, the UA VIP Program hosted an Open House for Hampton Roads military leadership, providing a first-hand look at the UA HVACR mobile training trailer and the classroom.
Stations were set up to allow dignitaries to see the eight graduates of Naval Station Norfolk's third HVACR class in action, displaying the skills they acquired during the 18-week HVACR course. The Open House also gave military leaders a chance to familiarize themselves with the VIP program, which is entering its second year at Hampton Roads.