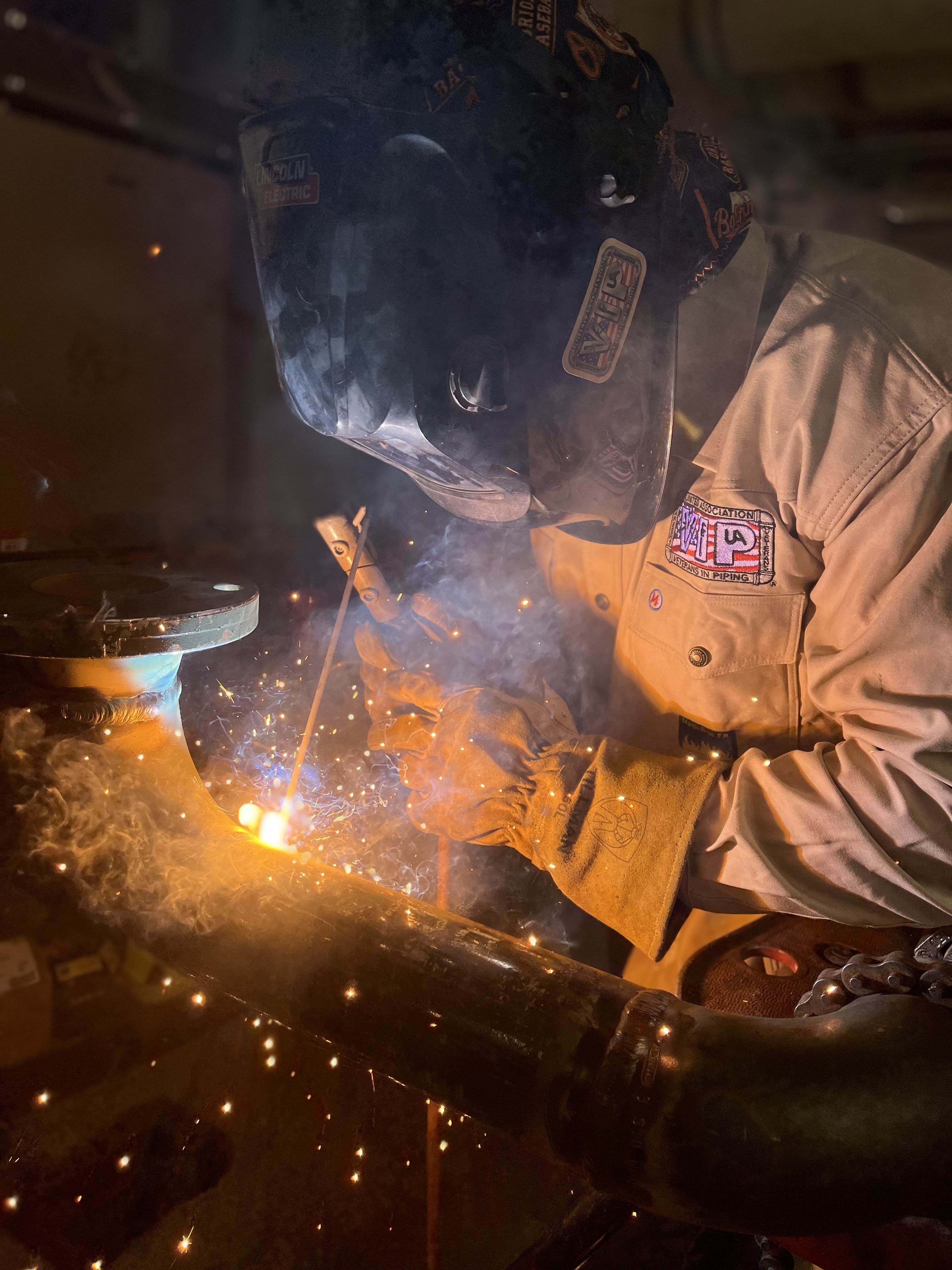 When U.S. Marine Staff Sgt. Thomas Ramberg transitioned out of the military in 2021, he didn't need to worry about healthcare or providing for his family.
That's because he immediately began working, thanks to the United Association Veterans in Piping (UA VIP) program, which guaranteed him a civilian job in the form of a UA registered apprenticeship program.
His apprenticeship training provided him with good union pay and quality health insurance early in his transition.
"The UA VIP program made it possible to immediately support my family without the concerns of healthcare," Ramberg said. "It also provided me with a union family I can trust and turn to. My Union Brothers and Sisters have helped me through a lot."
The UA VIP program is a DOD Skillbridge Program that prepares transitioning active-duty service members for a construction career in the pipe trades. It guarantees the start of a career in an industry with high job demand.
Over 18 weeks, Ramberg trained alongside a certified journeyman instructor through a combination of classroom instruction and hands-on training. The UA VIP students learned basic welding skills, and many earned industry-recognized certifications in oxy-fuel cutting, SMAW plate welding, SPAW and GTAW pipe welding and SMAW pipe spooling.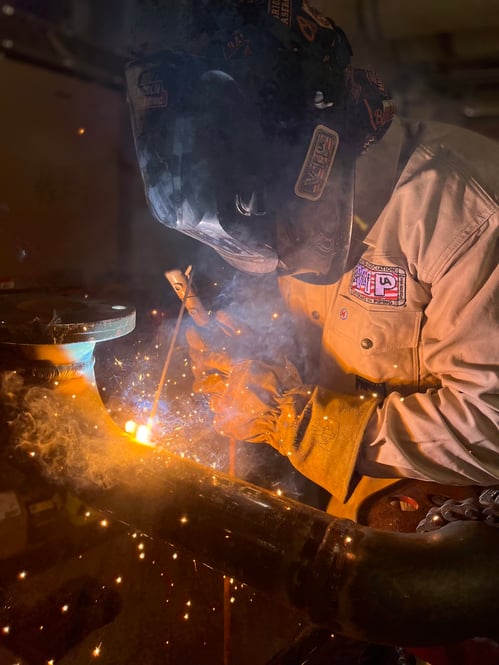 The foundation of a great civilian career
After Ramberg completed his UA VIP Welding training at Camp Pendleton and transitioned out of the military, he joined Steamfitters UA Local 602 and immediately began working when he started his apprenticeship training. In addition to good union pay and quality health insurance, he began earning a pension and a 401K for his retirement.
Today, Ramberg is a second-year apprentice and works for Kent Island Mechanical. His transition out of the military was stress-free, largely thanks to the opportunities he gained from the UA VIP program.
"It's been an extremely smooth process," he said. "My Local is like a family to me. The apprenticeship school helps me feel prepared and ready for most things I face in the field."
Ramberg said he would happily recommend the UA VIP program to anyone in the military looking for a great civilian career.
UA VIP training is available at multiple military bases
UA VIP training is available in welding, HVAC and fire suppression – learning the basics to install, inspect, repair and maintain fire sprinkler systems. UA VIP training is available at seven military bases across the country.
Service members stationed at neighboring installations are highly encouraged to apply for the UA VIP program nearest them.
Transitioning active duty service members are invited to apply to the UA VIP program during their last six months of service. Apply by downloading the relevant application for the base you seek.