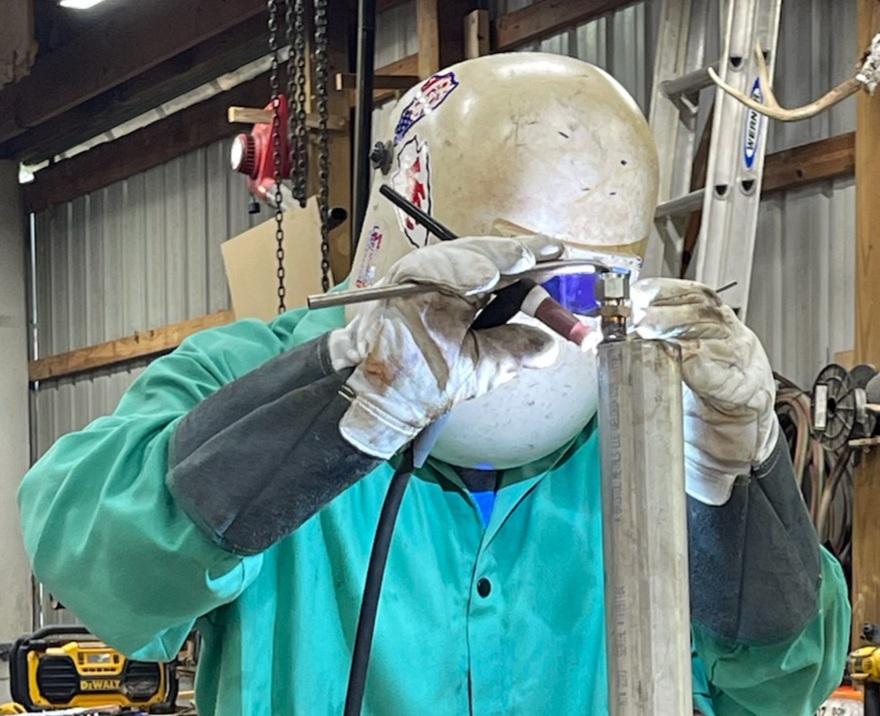 For Army Sgt. 1st Class Michael Hall, the welding training he received through the United Association Veterans in Piping (UA VIP) program was a natural complement to the welding he had already done through the Future Farmers of America (FFA) program in high school.
"Once (UA VIP Program Administrator and Training Specialist) Mike Hazard made his pitch on base about the UA VIP program, it was a no brainer on what I wanted to do," he said.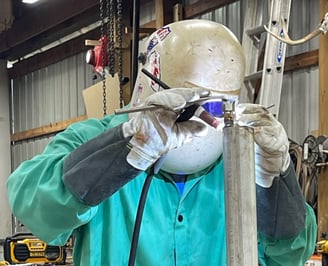 Hall began his UA VIP training in Fort Campbell's Accelerated Welding Class 3 in 2016. Over the course of 18 weeks, he trained alongside an experienced journeyman instructor through a combination of classroom instruction and hands-on training. He learned basic welding skills and earned industry recognized certifications that would put him ahead of his peers.
The UA VIP program is a Career Skills Program (CSP) that teaches transitioning active-duty service members foundational skills to begin a career in the pipe trades. The program guarantees a civilian job through a UA registered apprenticeship program after the military.
Transitioning active-duty service members are invited to apply to the UA VIP program and participate during the last six months of their enlistment period. Training takes place while the student is still in the military and is considered part of their military duties. The UA VIP program offers training in welding, HVACR and fire sprinkler fitting at select military bases across the country.
A guaranteed job with healthcare and retirement benefits
After completing his UA VIP training and transitioning out of the military, Hall began a UA registered apprenticeship through Plumbers and Steamfitters Local Union 184 in Mayfield, Ky. He earned good union wages throughout his training, including annual pay raises as he progressed through the program and expanded his skillset. He quickly became eligible for quality health insurance for his family. He also began earning retirement benefits through a pension and a 401K.
Hall turned out as a journeyman in 2019. He is still a member of Local 184 and works for Enerfab.
"I have been fortunate to work for a contractor that has a maintenance contract here in Kentucky," Hall said. "I have worked on new projects, maintained service piping and everything in between."
Thanks to the UA VIP program, transitioning from military life into the civilian world was fairly seamless, Hall said.
"For me, it wasn't that big of a difference from the infantry to the construction field," he said. "The UA is a brotherhood that's similar to what I experienced in the military. Thanks to the UA VIP program, I've got a good job and health insurance for my family."
Hall said he would highly recommend the UA VIP program to anyone looking to start a career in the trades after the military.
"The UA VIP program has made me and my family successful, not only monetarily, but in overall happiness," he said. "The UA VIP program is the best transition program, second to none."
Learn more about the career training opportunities available through the UA VIP program.