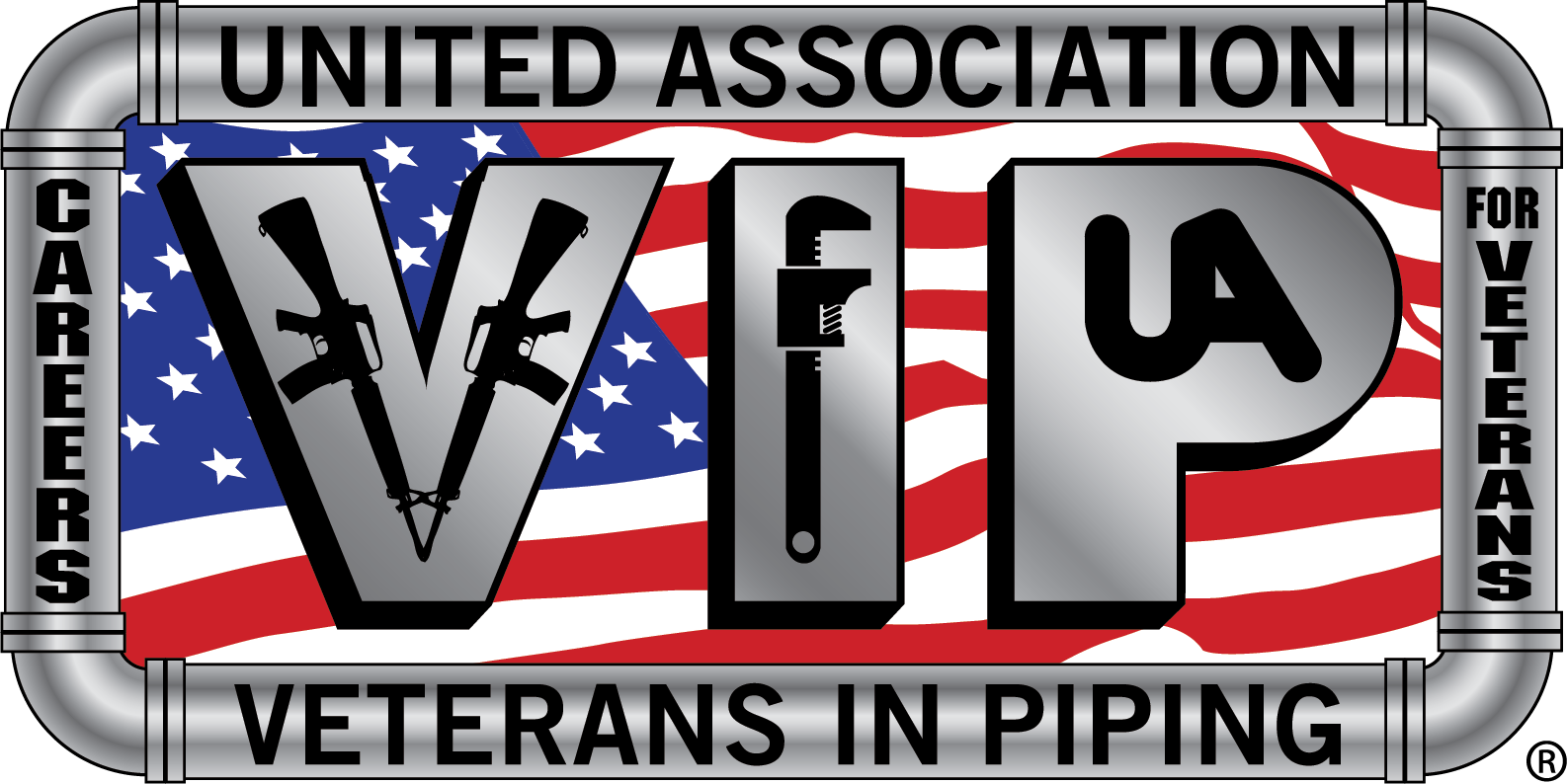 While some veterans struggle to connect the skills they acquired in the armed forces to a civilian career, one United Association Veterans in Piping (UA VIP) graduate said the work environment in the pipe trades is similar to that of an active-duty service member.

Former Army Staff Sergeant Bradley Gruendle sees major similarities between the environment he is currently working in as a member of the pipe trades and that during his time in the Army.

"I went from working as a team in a demanding environment to something similar," said Gruendle. "What I learned in the military gave me the tools to be a successful civilian. Discipline, duty and respect all get you far."
He is currently putting those skills to good use, as he embarks on the early stages of what he believes will be a successful lifelong career.

The UA VIP Program is a free SkillBridge Career Skills Program open to all active-duty transitioning military service members. The VIP Program was designed to train and prepare active-duty transitioning military service members for entry level careers in the pipe trades.

Now a second-year apprentice with UA Local 26, Gruendle believes the VIP Program set him up to live a comfortable life.

"The VIP Program has set me and my family up for success," Gruendle said. "By training me in a successful field the VIP Program has allowed me to live the lifestyle I want."

With some veterans struggling to find meaningful employment after transitioning out of the armed forces, the VIP Program equips transitioning military service members with skills that can be used throughout the country. With the pipe trades industry needing more skilled workers, the VIP Program provides a mutually beneficial offering to service members and employers.

Gruendle said the VIP Program is the best thing he has ever done, citing the wages and quality of work.

UA VIP students obtain valuable benefits once they graduate and successfully transition out of the military.

VIP graduates are guaranteed job placement with a UA signatory contractor in an agreed upon location, nationwide. Additionally, graduates gain direct entry into the five-year UA apprenticeship program. Here they earn while they learn from experienced UA members on the job and in a traditional classroom experience from accredited instructors.

The wages and benefits earned by VIP graduates who become UA members are incredible. VIP graduates are afforded a livable wage with scheduled increases, and benefits such as full family health insurance, a 401k and pension.

If you would like to learn more about the UA VIP Program at Fort Campbell, please click here.