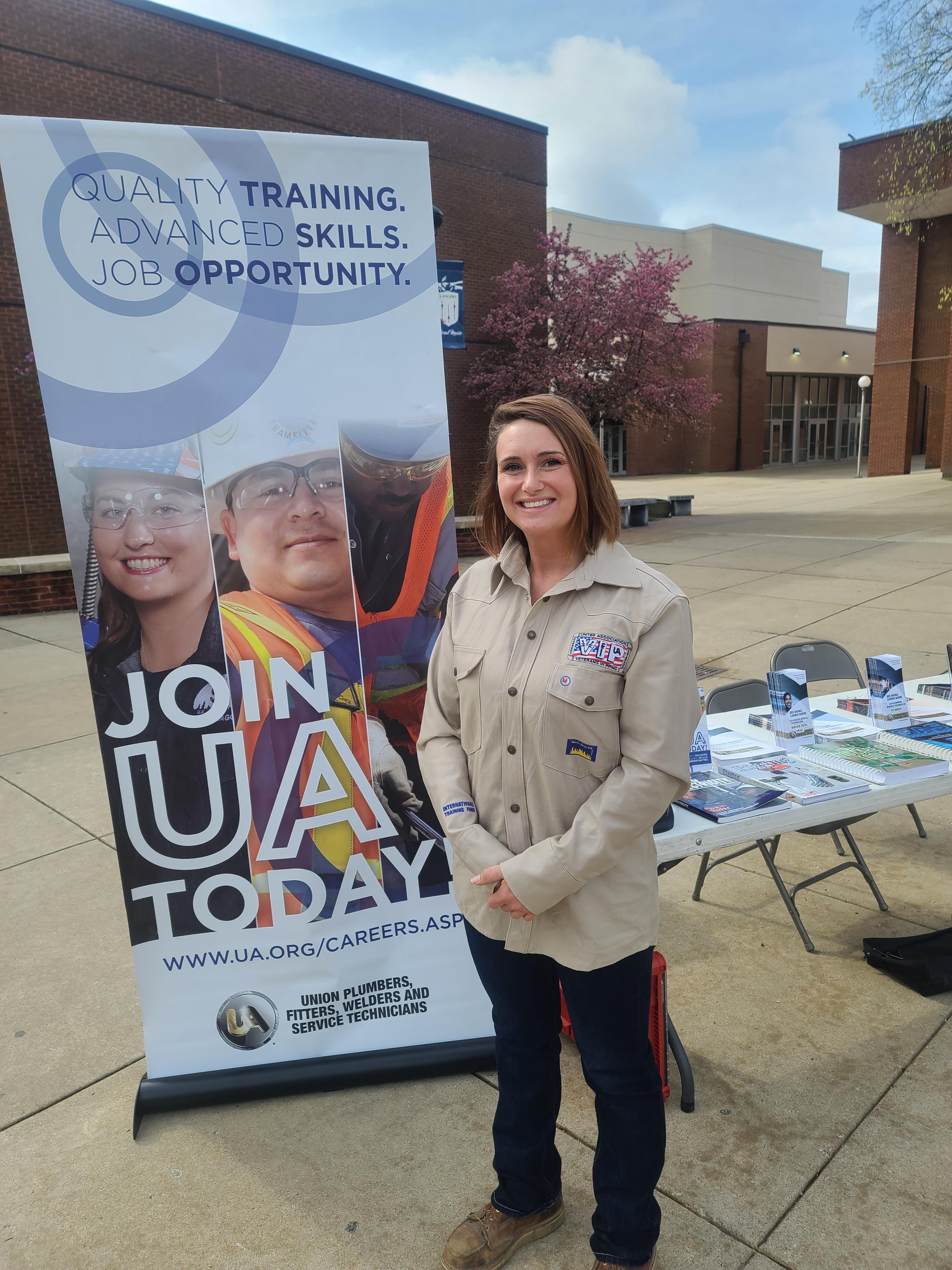 For U.S. Marine Sgt. Rachel Lablance, the United Association Veterans in Piping program set her up with a turnkey civilian career that made transitioning out of the military an easy process.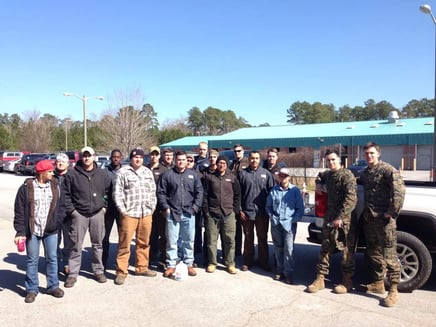 "The UA VIP program set me up with the skills and training I needed from day one from my transition out of the Marine Corps," Lablance said. "The program prepared me for a career with the UA and made the transition out of the military very smooth."
Lablance began Camp Lejeune's Accelerated Welding Class 5 in 2016. She trained for 18-weeks alongside an experienced journeyman instructor through a combination of classroom instruction and hands on experience, learning basic welding skills as well as industry recognized certifications that propelled her progress in her civilian career.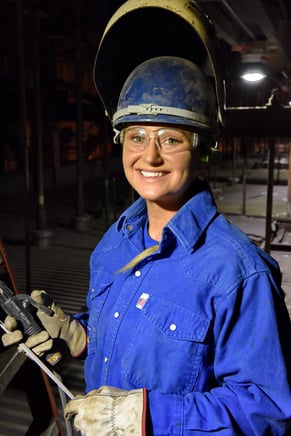 "I had everything completed that was required of me, plus eight welding certifications prior to showing up to my Local," Lablance explained.
The UA VIP program is a Career Skills Program (CSP) that prepares transitioning active-duty service members for a career in the pipe trades. It provides a guaranteed job after the military through a UA registered apprenticeship.
"The UA VIP prepares you while you are still on active duty," Lablance said. "It basically made it to where I transitioned from one mission to another with no down time at all."
The UA VIP program offers training in welding, HVACR and fire sprinkler fitting at select military bases across the country.
A guaranteed job straight out of the military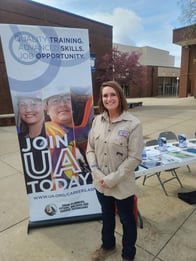 After she completed her UA VIP training and transitioned out of the military, Lablance began a UA registered apprenticeship through Plumbers and Pipefitters Local 101 in Mascoutah, Ill., where she immediately began working. She earned good union pay and quickly became eligible for quality healthcare for her family. She began earning a pension and a 401K for her retirement. As she progressed through her training and expanded her skillset, she received annual raises.
Lablance turned out as a journeyman in 2020. Today, she works for Hayes Mechanical, performing main steam piping, demolition, fiberglass pipe work and maintenance crew work.
Last Labor Day, Lablance got to represent the UA VIP program, the UA and the building trades at an event at the White House. She got to meet President Biden and shake his hand, an experience she described as "surreal."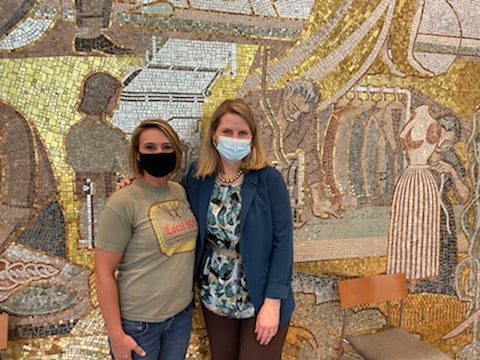 "To be able to walk into the White House and hear the AFL-CIO President Liz Shuler and President Biden's speeches was super motivating," Lablance said.
She highly recommends the UA VIP program to any transitioning active-duty service member looking for a new career after the military.
"The UA VIP program sets you up for so many opportunities," Lablance said. "It is by far one of the best decisions I have made, and continues to allow me to be successful."
Learn more about the variety of training opportunities available through the UA VIP program.