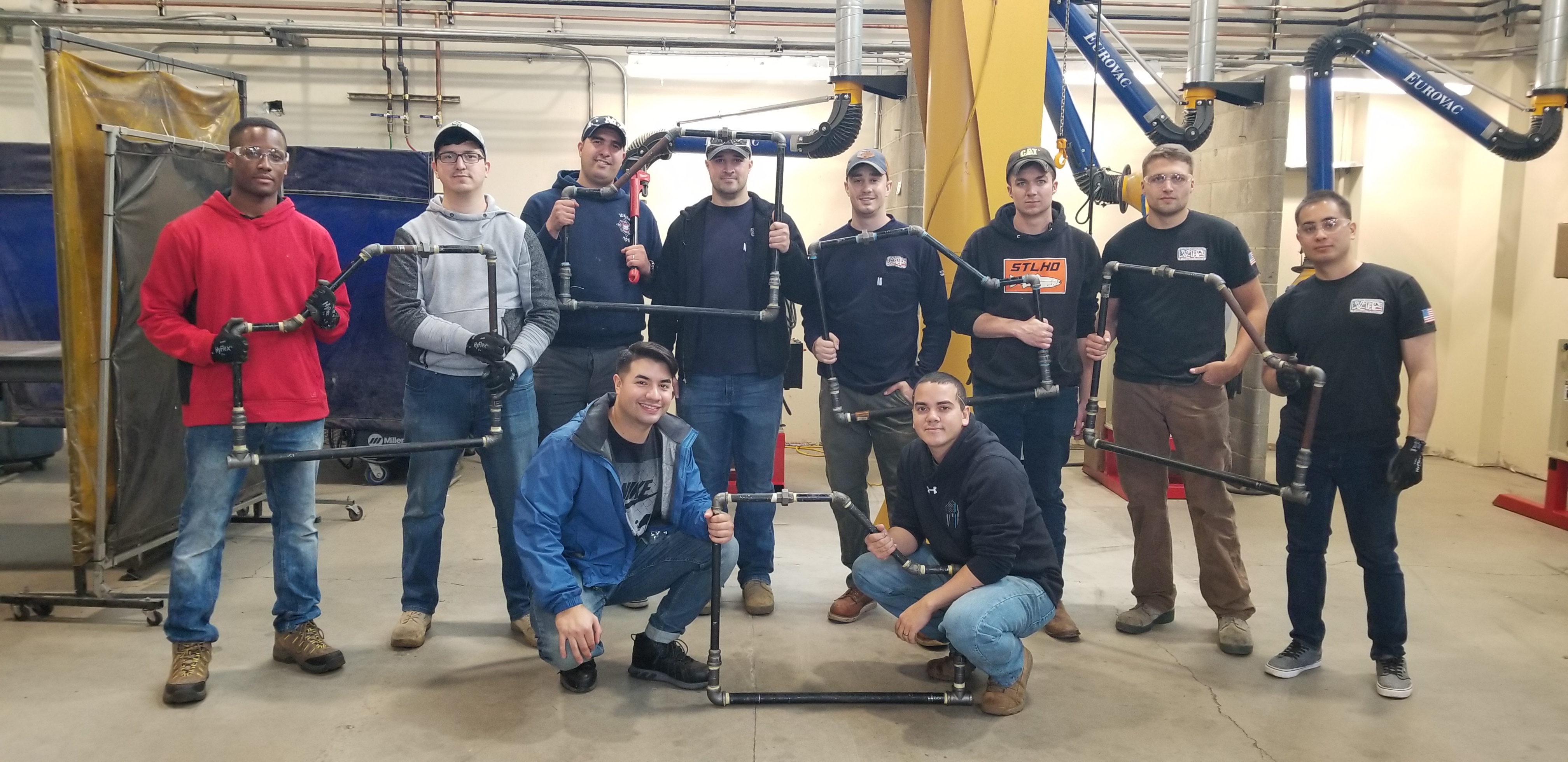 The United Association Veterans in Piping (UA VIP) Program recently celebrated the graduation of Joint Base Lewis-McChord Welding Class 18 and HVAC-R Class 17.
On Oct. 24, UA VIP, UA and JBLM leaders attended a graduation ceremony held at the Stone Education Center, where they honored the nine service members of Welding Class 18 and the 10 service members of HVAC-R Class 17.
Thanks to the free 18-week career skills training program, once these active-duty military service members transition out of the armed forces, they will begin a new life with guaranteed employment throughout the country with UA contractors.
"It felt like this was the real deal and not just a program that pumps out transitioning veterans from active-duty to the next available position," said Navy Petty Officer Second Class Kenta Caproni, who graduated from Welding Class 18. "There is a sense of pride within the UA training veterans and providing employment for them."
"What stood out the most was the length, compared to the other SkillBridge programs," said Navy Senior Airman Fabian Rodriguez, a HVAC-R Class 17 graduate. "This program was double the length of the other training programs and provided more education, certificates and hands-on training."
During the 18-week course, participants receive both hands-on training and classroom instruction in order to learn basic piping industry skills, such as welding or heating, ventilation, air conditioning and refrigeration (HVAC-R), depending on the particular class. This training prepares students for immediate entry into the construction workforce with a UA signatory contractor, who pays them a livable wage and provides excellent medical and retirement benefits, including a pension and 401k plan.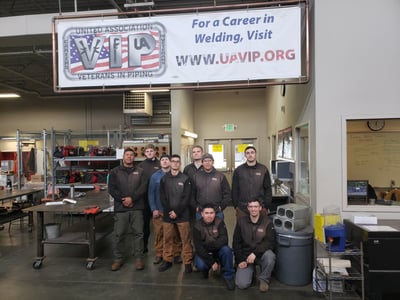 The future benefits are what helped convince Army Sergeant Scott Hale to apply for the program. A friend told Hale about the UA VIP Program and after learning about the benefits, he applied to join HVAC-R Class 17. Now, he is looking forward to the stability of his new, full-time career.
When UA VIP graduates return to civilian life, they will enter the UA's five-year registered apprenticeship program. Through on-the-job training and classroom education, program graduates will enhance their existing skillset and gain new piping industry skills, as they work their way toward journeyman status.
As UA apprentices they will receive corresponding hourly wage increases from their employer as they progress through their registered apprenticeship program. Once they complete the five-year program, they will top out as a journeyman and earn top industry wages.
For the UA VIP instructors, the completion of each class is special as the graduates prepare to begin a new life.
"HVAC-R Class 17 is eager to start their new career and make a name for themselves at their Local and the United Association," said JBLM UA VIP Lead HVAC-R Instructor Dave Gibson. "They never stopped amazing me with their great attitude and willingness to learn. I wish them the best in life and in their new career."
"I'm looking forward to see this group go off to their new Locals and learn the trade," added JBLM UA VIP Lead Welding Instructor Kris McAferty.
To learn more about the UA VIP Program, including participating bases, visit www.uavip.org.