News
AND HAPPENINGS WITH VIP
Take a look at some of the newsworthy items for the VIP program.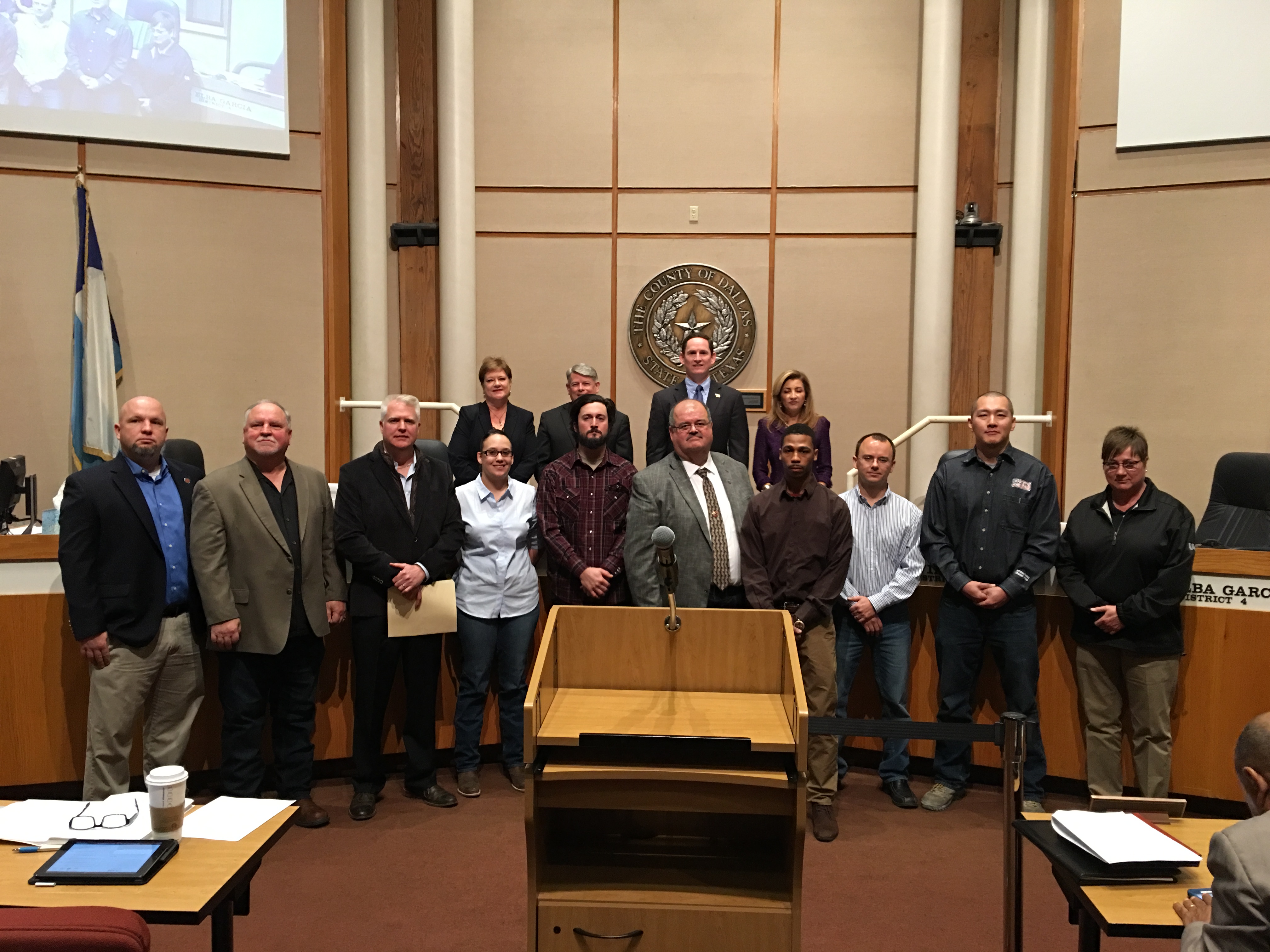 Dallas County officials honored the UA VIP Program and Plumbers and Pipefitters Local 100 in Dallas in late February with a resolution for their work transitioning military members.
Local 100 currently has 241 apprentices enrolled in their apprenticeship program, with 13 coming from the UA VIP welding program. In April, the Local will welcome their first UA VIP HVAC apprentice.
By displaying a great work ethic, VIP members have created a wonderful reputation with contractors in Local 100's jurisdiction. The contractors know VIP members are reliable and work hard, which is why they are eager to put VIP graduates to work the day they arrive in the Dallas area.
Read More